The History of Wellington Laboratories
Wellington Laboratories Inc. (Wellington) was incorporated in February 1980, celebrating its 35th anniversary in 2015.
In the late 1970's, PCBs were known environmental contaminants, whereas chlorinated dioxins (PCDDs) and furans (PCDFs) had only recently been considered as threats to the environment. In addition, there was very little information as to the toxicity of PCBs, PCDDs and PCDFs, particularly long-term effects.
As it became more well documented that certain PCB, PCDD and PCDF congeners were quite toxic, and significantly more toxic than other congeners, the need for standards of these compounds grew rapidly. However, very few reference standards of these compounds were commercially available.
The scientists that founded Wellington had, for many years, synthesized individual congeners of PCBs, PCDDs, PCDFs and other halogenated aromatic compounds for their own research. Requests for samples of these compounds and custom synthesis of related compounds became overwhelming, and Wellington was formed to respond more quickly and efficiently.
In January 1983, Wellington released it first catalogue, offering PCB, PCDD and PCDF congeners. This catalogue was only 4 pages in length and listed approximately 75 individual compounds.
In the ensuing years, Wellington added more staff and lab space, and devoted itself to a considerable amount of research and development. This has led to the current catalogue, posted on this web site, which contains well over 1000 products.
Wellington will continue its research efforts with the goal of developing additional reference standards of compounds that pose a risk to environmental and human health.
Memberships/Affiliations
International Association of Environmental Testing Laboratories (IAETL)

Wellington Laboratories' Goals
To prepare reference standards of a known and documented quality and accuracy that more than satisfy the requirements of their intended use.
To support these standards with analytical data that clearly substantiates our assignments of identity, purity and concentration.
To deliver these standards to our clients in a timely fashion with documentation of their quality.
To continue to provide our clients with immediate technical support and any new data or scientific literature that may help them in their research or analysis.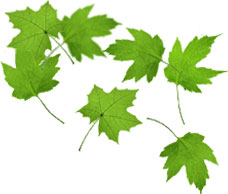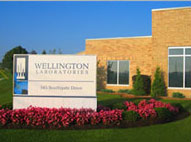 Without compromise, Wellington will support and promote our reference standards with science.