Looking for a specific product?  Use our product filter to find it!
The search field below was designed to enable our customers to conveniently search our products using product codes, CAS numbers, or product descriptions.
Simply enter a Product Code, CAS number, or Description into the search box and the table will be filtered to display only the most applicable items.
Please note that CAS numbers are only listed for individual component solutions
(M/C = multiple components, N/A = not available).
For more information on specific products, view our catalogue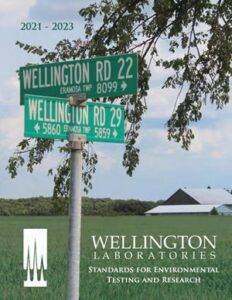 Product Code
CAS number
Description
EPA-1613CVS
M/C
EPA Method 1613 Calibration Kit
EPA-1613CSL
M/C
Extended Calibration/Low Level Solution
EPA-1613CS0.5
M/C
Extended Calibration/Low Level Solution ((CS1)/2)
EPA-1613LCS
M/C
Labelled Compound Stock Solution
EPA-1613CSS
N/A
Cleanup Standard Spiking Solution
EPA-1613CSS-STK
M/C
Cleanup Standard Stock Solution
EPA-1613ISS
M/C
Internal Standard Spiking Solution
EPA-1613ISS-STK
M/C
Internal Standard Spiking Stock Solution
EPA-1613PAR
M/C
Precision and Recovery Stock Solution
EPA-1613STOCK
M/C
EPA Method 1613 Native Stock Solution
CS3WT
M/C
EPA-1613CS3 + Window Defining/2378-TCDD Resolution Mix
EPA-513CVS
M/C
EPA Method 513 Calibration Kit
513-CS0.25
M/C
Custom Calibration Solution
513-CS4-1/10
M/C
Custom Calibration Solution
513-CS4RT
M/C
Custom Calibration Solution
EPA-513LCSS
M/C
Labelled TCDD/TCDF Spiking Solution
EPA-513ISS
M/C
Internal Standard Spiking Solution
EPA-513CSSA
M/C
Cleanup Standard Spiking Solution
EPA-513CSSB
M/C
Alternative Cleanup Standard Spiking Solution
EPA-513PAR
M/C
Precision and Recovery Solution
513-P-CS4
M/C
513-P-CS4
EPA-8280CVS
M/C
EPA Method 8280 Calibration Kit
EPA-8280IS
M/C
Internal Standard Solution
EPA-8280ISB
M/C
Additional Internal Standard Solution
EPA-8280CS
M/C
Cleanup Standard Solution
EPA-8280RS
M/C
Recovery Standard Solution
EPA-8280MSS
M/C
Matrix Spiking Solution
EPA-8290HRCC1-5
M/C
EPA Method 8290 Calibration Kit
EPA-8290HRCC0.25
M/C
Supplemental Calibration Solution
EPA-8290HRCC0.5
M/C
Supplemental Calibration Solution
EPA-8290SFS
M/C
Sample Fortification Solution
EPA-8290RSS
M/C
Recovery Standard Solution
EPA-8290MSS
M/C
Matrix Spiking Solution
EPA-8290STN
M/C
Native Stock PCDDs and PCDFs
EPA-23CS1-5
M/C
EPA Method 23 Calibration Kit
EPA-23IS
M/C
Internal Standard Solution
EPA-23ISS
M/C
Internal Standard Stock Solution
EPA-23SS
M/C
Surrogate Standard Solution
EPA-23SSS
M/C
Surrogate Standard Stock Solution
EPA-23RS
M/C
Recovery Standard Solution
EPA-23AS
M/C
Alternative Standard
EN-1948CVS
M/C
European Method EN-1948 Calibration Kit
EN-1948CSL
M/C
Extended Calibration/Low Level Solution
EN-1948ES
M/C
Extraction Standard Solution
EN-1948IS
M/C
Syringe Standard Solution
EN-1948SS
M/C
Sampling Standard Solution
EN-1948STK
M/C
PCDD/PCDF Solution/Mixture
48B-CVS
M/C
HRGC/HRMS Calibration Solutions (PCDDs/PCDFs)
5CWDS
M/C
Window Defining Mixture for DB5/BP5/HP2/Rtx-5/SPB-5
5TCDD
M/C
2378-TCDD Specificity Mix for DB5/BP5/HP2/Rtx-5/SPB-5
225TCDF
M/C
2378-TCDF Specificity Mix for DB/BP/HP/Rtx/SPB -225
5TDWD
M/C
Combined Window Defining/TCDD Resolution Mix
TDTFWD
M/C
Multi-Column Combined Window Defining/Resolution Mix
DD-0-S
262-12-4
Dibenzo-p-dioxin
DD-1-S
39227-53-7
1-Chlorodibenzo-p-dioxin
DD-2-S
39227-54-8
2-Chlorodibenzo-p-dioxin
DD-23-S
29446-15-9
2,3-Dichlorodibenzo-p-dioxin
DD-27-S
33857-26-0
2,7-Dichlorodibenzo-p-dioxin
DD-28-S
38964-22-6
2,8-Dichlorodibenzo-p-dioxin
DD-123-S
54536-17-3
1,2,3-Trichlorodibenzo-p-dioxin
DD-124-S
39227-58-2
1,2,4-Trichlorodibenzo-p-dioxin
DD-237-S
33857-28-2
2,3,7-Trichlorodibenzo-p-dioxin
DD-1234-S
30746-58-8
1,2,3,4-Tetrachlorodibenzo-p-dioxin
DD-1247/8-S
71669-28-8;
71669-29-9
1,2,4,7/1,2,4,8-Tetrachlorodibenzo-p-dioxin mix
DD-1278-S
34816-53-0
1,2,7,8-Tetrachlorodibenzo-p-dioxin
DD-1289-S
62470-54-6
1,2,8,9-Tetrachlorodibenzo-p-dioxin
DD-1368-S
33423-92-6
1,3,6,8-Tetrachlorodibenzo-p-dioxin
DD-1378-S
50585-46-1
1,3,7,8-Tetrachlorodibenzo-p-dioxin
DD-1379-S
62470-53-5
1,3,7,9-Tetrachlorodibenzo-p-dioxin
DD-1478-S
40581-94-0
1,4,7,8-Tetrachlorodibenzo-p-dioxin
DD-2378-S
1746-01-6
2,3,7,8-Tetrachlorodibenzo-p-dioxin
DD-12378-S
40321-76-4
1,2,3,7,8-Pentachlorodibenzo-p-dioxin
DD-12478-S
58802-08-7
1,2,4,7,8-Pentachlorodibenzo-p-dioxin
DD-123467-S
58200-66-1
1,2,3,4,6,7-Hexachlorodibenzo-p-dioxin
DD-123468-S
58200-67-2
1,2,3,4,6,8-Hexachlorodibenzo-p-dioxin
DD-123478-S
39227-28-6
1,2,3,4,7,8-Hexachlorodibenzo-p-dioxin
DD-123678-S
57653-85-7
1,2,3,6,7,8-Hexachlorodibenzo-p-dioxin
DD-123789-S
19408-74-3
1,2,3,7,8,9-Hexachlorodibenzo-p-dioxin
DD-124679-S
39227-62-8
1,2,4,6,7,9-Hexachlorodibenzo-p-dioxin
DD-1234678-S
35822-46-9
1,2,3,4,6,7,8-Heptachlorodibenzo-p-dioxin
DD-12346789-S
3268-87-9
Octachlorodibenzo-p-dioxin
DF-0-S
132-64-9
Dibenzofuran
DF-2-S
51230-49-0
2-Chlorodibenzofuran
DF-4-S
74992-96-4
4-Chlorodibenzofuran
DF-23-S
64126-86-9
2,3-Dichlorodibenzofuran
DF-24-S
24478-74-8
2,4-Dichlorodibenzofuran
DF-26-S
60390-27-4
2,6-Dichlorodibenzofuran
DF-27-S
74992-98-6
2,7-Dichlorodibenzofuran
DF-28-S
5409-83-6
2,8-Dichlorodibenzofuran
DF-136-S
83704-39-6
1,3,6-Trichlorodibenzofuran
DF-138-S
76621-12-0
1,3,8-Trichlorodibenzofuran
DF-146-S
82911-60-2
1,4,6-Trichlorodibenzofuran
DF-147-S
83704-41-0
1,4,7-Trichlorodibenzofuran
DF-149-S
70648-13-4
1,4,9-Trichlorodibenzofuran
DF-234-S
57117-34-7
2,3,4-Trichlorodibenzofuran
DF-236-S
57117-33-6
2,3,6-Trichlorodibenzofuran
DF-238-S
57117-32-5
2,3,8-Trichlorodibenzofuran
DF-246-S
58802-14-5
2,4,6-Trichlorodibenzofuran
DF-247-S
83704-42-1
2,4,7-Trichlorodibenzofuran
DF-248-S
54589-71-8
2,4,8-Trichlorodibenzofuran
DF-267-S
83704-45-4
2,6,7-Trichlorodibenzofuran
DF-1236-S
83704-21-6
1,2,3,6-Tetrachlorodibenzofuran
DF-1238-S
62615-08-1
1,2,3,8-Tetrachlorodibenzofuran
DF-1239-S
83704-23-8
1,2,3,9-Tetrachlorodibenzofuran
DF-1246-S
71998-73-7
1,2,4,6-Tetrachlorodibenzofuran
DF-1247-S
83719-40-8
1,2,4,7-Tetrachlorodibenzofuran
DF-1248-S
64126-87-0
1,2,4,8-Tetrachlorodibenzofuran
DF-1267-S
83704-25-0
1,2,6,7-Tetrachlorodibenzofuran
DF-1278-S
58802-20-3
1,2,7,8-Tetrachlorodibenzofuran
DF-1279-S
83704-26-1
1,2,7,9-Tetrachlorodibenzofuran
DF-1347-S
70648-16-7
1,3,4,7-Tetrachlorodibenzofuran
DF-1348-S
92341-04-3
1,3,4,8-Tetrachlorodibenzofuran
DF-1349-S
83704-28-3
1,3,4,9-Tetrachlorodibenzofuran
DF-1367-S
57117-36-9
1,3,6,7-Tetrachlorodibenzofuran
DF-1368-S
71998-72-6
1,3,6,8-Tetrachlorodibenzofuran
DF-1369-S
83690-98-6
1,3,6,9-Tetrachlorodibenzofuran
DF-1378-S
57117-35-8
1,3,7,8-Tetrachlorodibenzofuran
DF-1467-S
66794-59-0
1,4,6,7-Tetrachlorodibenzofuran
DF-1478-S
83704-29-4
1,4,7,8-Tetrachlorodibenzofuran
DF-2346-S
83704-30-7
2,3,4,6-Tetrachlorodibenzofuran
DF-2347-S
83704-31-8
2,3,4,7-Tetrachlorodibenzofuran
DF-2348-S
83704-32-9
2,3,4,8-Tetrachlorodibenzofuran
DF-2368-S
57117-37-0
2,3,6,8-Tetrachlorodibenzofuran
DF-2378-S
51207-31-9
2,3,7,8-Tetrachlorodibenzofuran
DF-2467-S
57117-38-1
2,4,6,7-Tetrachlorodibenzofuran
DF-2468-S
58802-19-0
2,4,6,8-Tetrachlorodibenzofuran
DF-3467-S
57117-40-5
3,4,6,7-Tetrachlorodibenzofuran
DF-12347-S
83704-48-7
1,2,3,4,7-Pentachlorodibenzofuran
DF-12348-S
67517-48-0
1,2,3,4,8-Pentachlorodibenzofuran
DF-12367-S
57117-42-7
1,2,3,6,7-Pentachlorodibenzofuran
DF-12378-S
57117-41-6
1,2,3,7,8-Pentachlorodibenzofuran
DF-12379-S
83704-53-4
1,2,3,7,9-Pentachlorodibenzofuran
DF-12389-S
83704-54-5
1,2,3,8,9-Pentachlorodibenzofuran
DF-12467-S
83704-50-1
1,2,4,6,7-Pentachlorodibenzofuran
DF-12468-S
69698-57-3
1,2,4,6,8-Pentachlorodibenzofuran
DF-12478-S
58802-15-6
1,2,4,7,8-Pentachlorodibenzofuran
DF-13467-S
83704-36-3
1,3,4,6,7-Pentachlorodibenzofuran
DF-13478-S
58802-16-7
1,3,4,7,8-Pentachlorodibenzofuran
DF-13479-S
70648-20-3
1,3,4,7,9-Pentachlorodibenzofuran
DF-13678-S
70648-21-4
1,3,6,7,8-Pentachlorodibenzofuran (97% pure)
DF-23467-S
57117-43-8
2,3,4,6,7-Pentachlorodibenzofuran
DF-23478-S
57117-31-4
2,3,4,7,8-Pentachlorodibenzofuran
DF-123467-S
79060-60-9
1,2,3,4,6,7-Hexachlorodibenzofuran
DF-123468-S
69698-60-8
1,2,3,4,6,8-Hexachlorodibenzofuran
DF-123478-S
70648-26-9
1,2,3,4,7,8-Hexachlorodibenzofuran
DF-123489-S
92341-07-6
1,2,3,4,8,9-Hexachlorodibenzofuran
DF-123678-S
57117-44-9
1,2,3,6,7,8-Hexachlorodibenzofuran
DF-123789-S
72918-21-9
1,2,3,7,8,9-Hexachlorodibenzofuran
DF-234678-S
60851-34-5
2,3,4,6,7,8-Hexachlorodibenzofuran
DF-1234678-S
67562-39-4
1,2,3,4,6,7,8-Heptachlorodibenzofuran
DF-1234689-S
69698-58-4
1,2,3,4,6,8,9-Heptachlorodibenzofuran
DF-1234789-S
55673-89-7
1,2,3,4,7,8,9-Heptachlorodibenzofuran
DF-12346789-S
39001-02-0
Octachlorodibenzofuran
MDD-0
125749-32-8
[13C12]Dibenzo-p-dioxin
MDD-2
N/A
2-Chloro[13C12]dibenzo-p-dioxin
MDD-23
N/A
2,3-Dichloro[13C12]dibenzo-p-dioxin
MDD-237
N/A
2,3,7-Trichloro[13C12]dibenzo-p-dioxin
MDD-1234
114423-99-3
1,2,3,4-Tetrachloro[13C12]dibenzo-p-dioxin (97.5%)
MDD-1278
N/A
1,2,7,8-Tetrachloro[13C12]dibenzo-p-dioxin
MDD-1368
N/A
1,3,6,8-Tetrachloro[13C12]dibenzo-p-dioxin
MDD-1378
N/A
1,3,7,8-Tetrachloro[13C12]dibenzo-p-dioxin
MDD-2378
76523-40-5
2,3,7,8-Tetrachloro[13C12]dibenzo-p-dioxin
MDD-12378
109719-79-1
1,2,3,7,8-Pentachloro[13C12]dibenzo-p-dioxin
MDD-12389
N/A
1,2,3,8,9-Pentachloro[13C12]dibenzo-p-dioxin
MDD-12478
N/A
1,2,4,7,8-Pentachloro[13C12]dibenzo-p-dioxin
MDD-12479
N/A
1,2,4,7,9-Pentachloro[13C12]dibenzo-p-dioxin
MDD-123467
N/A
1,2,3,4,6,7-Hexachloro[13C12]dibenzo-p-dioxin
MDD-123468
N/A
1,2,3,4,6,8-Hexachloro[13C12]dibenzo-p-dioxin
MDD-123478
109719-80-4
1,2,3,4,7,8-Hexachloro[13C12]dibenzo-p-dioxin
MDD-123678
109719-81-5
1,2,3,6,7,8-Hexachloro[13C12]dibenzo-p-dioxin
MDD-123789
109719-82-6
1,2,3,7,8,9-Hexachloro[13C12]dibenzo-p-dioxin
MDD-1234678
109719-83-7
1,2,3,4,6,7,8-Heptachloro[13C12]dibenzo-p-dioxin
MDD-1234679
N/A
1,2,3,4,6,7,9-Heptachloro[13C12]dibenzo-p-dioxin
MDD-12346789
114423-97-1
Octachloro[13C12]dibenzo-p-dioxin
MCDD-2378
85508-50-5
2,3,7,8-[37Cl4]-Tetrachlorodibenzo-p-dioxin
MDF-0
N/A
[13C12]Dibenzofuran
MDF-2
N/A
2-Chloro[13C12]dibenzofuran
MDF-23
N/A
2,3-Dichloro[13C12]dibenzofuran
MDF-238
N/A
2,3,8-Trichloro[13C12]dibenzofuran
MDF-1234
N/A
1,2,3,4-Tetrachloro[13C12]dibenzofuran (97.5% purity)
MDF-1278-1
N/A
1,2,7,8-Tetrachloro[13C12]dibenzofuran
MDF-1278
N/A
1,2,7,8-Tetrachloro[13C12]dibenzofuran
MDF-1368
N/A
1,3,6,8-Tetrachloro[13C12]dibenzofuran
MDF-2378
89059-46-1
2,3,7,8-Tetrachloro[13C12]dibenzofuran
MDF-12346-1
N/A
1,2,3,4,6-Pentachloro[13C12]dibenzofuran
MDF-12346
N/A
1,2,3,4,6-Pentachloro[13C12]dibenzofuran
MDF-12378
109719-77-9
1,2,3,7,8-Pentachloro[13C12]dibenzofuran
MDF-13468
N/A
1,3,4,6,8-Pentachloro[13C12]dibenzofuran
MDF-23478
116843-02-8
2,3,4,7,8-Pentachloro[13C12]dibenzofuran
MDF-123469-1
N/A
1,2,3,4,6,9-Hexachloro[13C12]dibenzofuran
MDF-123469
N/A
1,2,3,4,6,9-Hexachloro[13C12]dibenzofuran
MDF-123478
114423-98-2
1,2,3,4,7,8-Hexachloro[13C12]dibenzofuran
MDF-123678
116843-03-9
1,2,3,6,7,8-Hexachloro[13C12]dibenzofuran
MDF-123789
116843-04-0
1,2,3,7,8,9-Hexachloro[13C12]dibenzofuran
MDF-234678
116843-05-1
2,3,4,6,7,8-Hexachloro[13C12]dibenzofuran
MDF-1234678
109719-84-8
1,2,3,4,6,7,8-Heptachloro[13C12]dibenzofuran
MDF-1234689-1
N/A
1,2,3,4,6,8,9-Heptachloro[13C12]dibenzofuran
MDF-1234689
N/A
1,2,3,4,6,8,9-Heptachloro[13C12]dibenzofuran
MDF-1234789
109719-94-0
1,2,3,4,7,8,9-Heptachloro[13C12]dibenzofuran
MDF-12346789
109719-78-0
Octachloro[13C12]dibenzofuran
DF-CVS-A10
M/C
PCDD/PCDF HRMS Calibration and Verification Solutions
DF-CVS-A5
M/C
PCDD/PCDF HRMS Calibration and Verification Solutions
DF-CVS-B10
M/C
PCDD/PCDF HRMS Calibration and Verification Solutions
DF-CVS-C10
M/C
PCDD/PCDF HRMS Calibration and Verification Solutions
DF-C10-CS8
M/C
High Level Calibration Solution
DFP-CVS-B10
M/C
PCDD/PCDF/PCB Calibration Kit
NK-CVS-J
M/C
PCDD & PCDF Calibration Kit
DF-LCS-A
M/C
Mass-Labelled PCDD/PCDF Solution/Mixture
DF-LCS-A200
M/C
Mass-Labelled PCDD/PCDF Solution/Mixture
DF-LCS-A40
M/C
Mass-Labelled PCDD/PCDF Solution/Mixture
DF-LCS-A20
M/C
Mass-Labelled PCDD/PCDF Solution/Mixture
DF-LCS-B
M/C
Mass-Labelled PCDD/PCDF Solution/Mixture
DF-LCS-B200
M/C
Mass-Labelled PCDD/PCDF Solution/Mixture
DF-LCS-B100
M/C
Mass-Labelled PCDD/PCDF Solution/Mixture
DF-LCS-B40
M/C
Mass-Labelled PCDD/PCDF Solution/Mixture
DF-LCS-C
M/C
Mass-Labelled PCDD/PCDF Solution/Mixture
DF-LCS-DOW2010
M/C
Mass-Labelled PCDD/PCDF Custom Solution/Mixture
DF-LCS-C200
M/C
Mass-Labelled PCDD/PCDF Solution/Mixture
DF-LCS-C100
M/C
Mass-Labelled PCDD/PCDF Solution/Mixture
DF-LCS-C40
M/C
Mass-Labelled PCDD/PCDF Solution/Mixture
DS-1000
M/C
Mass-Labelled PCDD Solution/Mixture
FS-1000
M/C
Mass-Labelled PCDF Solution/Mixture
NK-LCS-A
M/C
Mass-Labelled PCDD/PCDF Solution/Mixture
NK-LCS-A1
M/C
Mass-Labelled PCDD/PCDF Solution/Mixture
NK-LCS-G
M/C
Mass-Labelled PCDD/PCDF Solution/Mixture
NK-LCS-I
M/C
Mass-Labelled PCDD/PCDF Solution/Mixture
NK-LCS-O
M/C
Mass-Labelled PCDD/PCDF Solution Mixture
NK-LCS-T
M/C
Mass-Labelled PCDD/PCDF Solution Mixture
DF-IS-A
M/C
Mass-Labelled PCDD Internal Standard Solution
DF-IS-A200
M/C
Mass-Labelled PCDD Internal Standard Solution
DF-IS-A40
M/C
Mass-Labelled PCDD Internal Standard Solution
DF-IS-B
M/C
Mass-Labelled PCDD/PCDF Internal Standard Solution
DF-IS-B200
M/C
Mass-Labelled PCDD/PCDF Internal Standard Solution
DF-IS-B40
M/C
Mass-Labelled PCDD/PCDF Internal Standard Solution
DF-IS-C
M/C
Mass-Labelled PCDD/PCDF Internal Standard Solution
DF-IS-C200
M/C
Mass-Labelled PCDD/PCDF Internal Standard Solution
DF-IS-C40
M/C
Mass-Labelled PCDD/PCDF Internal Standard Solution
DF-IS-D
M/C
Mass-Labelled PCDD/PCDF Internal Standard Solution
DF-IS-D200
M/C
Mass-Labelled PCDD/PCDF Internal Standard Solution
DF-IS-D40
M/C
Mass-Labelled PCDD/PCDF Internal Standard Solution
DF-IS-E
M/C
Mass-Labelled PCDF Internal Standard Solution
DF-IS-E200
M/C
Mass-Labelled PCDF Internal Standard Solution
DF-IS-E40
M/C
Mass-Labelled PCDF Internal Standard Solution
DF-IS-F
M/C
Mass-Labelled PCDF Internal Standard Solution
DF-IS-F200
M/C
Mass-Labelled PCDF Internal Standard Solution
DF-IS-F40
M/C
Mass-Labelled PCDF Internal Standard Solution
DF-IS-G
M/C
Mass-Labelled PCDF Internal Standard Solution
DF-IS-G200
M/C
Mass-Labelled PCDF Internal Standard Solution
DF-IS-G40
M/C
Mass-Labelled PCDF Internal Standard Solution
DF-IS-H
M/C
Mass-Labelled PCDF Internal Standard Solution
DF-IS-H200
M/C
Mass-Labelled PCDF Internal Standard Solution
DF-IS-H40
M/C
Mass-Labelled PCDF Internal Standard Solution
DF-IS-I
M/C
Mass-Labelled PCDF Internal Standard Solution
DF-IS-I200
M/C
Mass-Labelled PCDF Internal Standard Solution
DF-IS-I40
M/C
Mass-Labelled PCDF Internal Standard Solution
DF-IS-J
M/C
Mass-Labelled PCDD Internal Standard Solution
DF-IS-J100
M/C
Mass-Labelled PCDD Internal Standard Solution
DF-IS-J20
M/C
Mass-Labelled PCDD Internal Standard Solution
DF-SS-A
M/C
Mass-Labelled PCDD Sampling Spike Solution
DF-SS-A100
M/C
Mass-Labelled PCDD Sampling Spike Solution
DF-SS-A20
M/C
Mass-Labelled PCDD Sampling Spike Solution
NK-IS-D
M/C
Mass-Labelled PCDD/PCDF Internal Standard Solution
NK-IS-J4
M/C
Internal Standard Solution
NK-IS-J5
M/C
Internal Standard Solution
DFP-LCS-B
M/C
Mass-Labelled PCDDs/PCDFs/PCBs Solution/Mixture
DFP-LCS-B100
M/C
Mass-Labelled PCDDs/PCDFs/PCBs Solution/Mixture
DFP-LCS-B20
M/C
Mass-Labelled PCDDs/PCDFs/PCBs Solution/Mixture
DFP-LCS-A
M/C
Mass-Labelled PCDD/PCDF/PCB Solution/Mixture
DFP-IS-A
M/C
Mass-Labelled PCDF/PCB Syringe Spike
DFP-SS-A
M/C
Mass-Labelled PCDD/PCB Sampling Spike
DFP-IS-B10
M/C
Mass-Labelled PCDD & PCB Internal Standard Solution
DFP-SS-A10
M/C
Mass-Labelled PCDD & PCB Sampling Spike Solution
DF-ST-A
M/C
Native PCDD/PCDF Solution/Mixture
DF-ST-B
M/C
Native PCDD/PCDF Solution/Mixture
DF-ST-C
M/C
Native PCDD/PCDF Solution/Mixture
NK-ST-A
M/C
Native PCDD/PCDF Solution/Mixture
NK-ST-A4
M/C
Native PCDD/PCDF Solution/Mixture
NK-ST-B2
M/C
Native PCDD/PCDF Solution/Mixture
NK-ST-B3
M/C
Native PCDD/PCDF Solution/Mixture
NK-ST-B4
M/C
Native PCDD/PCDF Solution/Mixture
DDF-MDT
M/C
Native PCDD/PCDF Solution/Mixture
MDDF-MDT
M/C
Mass-Labelled PCDD/PCDF Solution/Mixture
WP-CVS
M/C
Dioxin-Like PCBs Calibration Kit
WP-LCS
M/C
Surrogate Spiking Solution
WP-ISS
M/C
Internal Standard Solution
WP-STK
M/C
Native PCB Solution
WP-CVS-F
M/C
WHO/EPA PCB Calibration Kit
WP-FS
M/C
Mass-Labelled WHO/EPA PCB Field Spiking Solution
68C-CVS
M/C
EPA Method 1668C Calibration Kit(5x200ul + 500ul CS3)
68C-LCS
M/C
Labelled Toxics/LOC/Window Defining Stock Solution
68C-CS
M/C
Labelled Cleanup Stock Solution
68C-IS
M/C
Labelled Injection/Internal Standard Stock Solution
68C-PAR
M/C
Native Toxics/LOC Stock Solution
EPA-1668CVS
M/C
EPA Method 1668 Calibration Kit
EPA-1668LCS
M/C
Labelled Compound Stock Solution
EPA-1668CS
M/C
Cleanup Standard Solution
EPA-1668IS
M/C
Internal Standard Stock Solution
EPA-1668PAR
M/C
Precision and Recovery Solution
EC9605-CVS
M/C
PCB Calibration Solutions for GC/MS Calibration Kit
EC9605-RS
M/C
Recovery Standard Solution
EC9605-SS
M/C
Surrogate Solution
EC9605-PAR
M/C
Precision and Recovery Solution
EC-PCB-STOCK
M/C
Native PCB Solution/Mixture
P48-W-CVS
M/C
Calibration Kit for WHO (Dioxin-like) PCBs; EN 1948-4:2010
P48-M-CVS
M/C
Calibration Kit for Marker PCBs; EN 1948-4:2010
WM48-CVS
M/C
Calibration Kit for WHO & Marker PCBs; EN 1948-4:2010
P48-W-PAR
M/C
Precision and Recovery Stock Solution: WHO PCBs
P48-M-PAR
M/C
Precision and Recovery Stock Solution: Marker PCBs
P48-W-ES
M/C
WHO PCB Extraction Standard
P48-M-ES
M/C
Marker PCB Extraction Standard
P48-SS
M/C
Mass-Labelled PCB Sampling Standard
P48-RS
M/C
Mass-Labelled PCB Recovery Standard
P48-SS-STK
M/C
Mass-Labelled PCB Sampling Standard Stock Solution
P48-RS-STK
M/C
Mass-Labelled PCB Recovery Standard Stock Solution
P48-W-ES-STK
M/C
WHO PCB Extraction Standard Stock Solution
P48-M-PAR-STK
M/C
Native Marker PCB Stock Solution
MBP-1
234432-85-0
2-Chloro[13C12]biphenyl
MBP-3
208263-77-8
4-Chloro[13C12]biphenyl
MBP-4
234432-86-1
2,2′-Dichloro[13C12]biphenyl
MBP-5
N/A
2,3-Dichloro[13C12]biphenyl
MBP-8
N/A
2,4′-Dichloro[13C12]biphenyl
MBP-9
250694-89-4
2,5-Dichloro[13C12]biphenyl
MBP-11
N/A
3,3′-Dichloro[13C12]biphenyl
MBP-15
208263-67-6
4,4′-Dichloro[13C12]biphenyl
MBP-19
234432-87-2
2,2′,6-Trichloro[13C12]biphenyl
MBP-28
208263-76-7
2,4,4′-Trichloro[13C12]biphenyl
MBP-31
208263-78-9
2,4′,5-Trichloro[13C12]biphenyl
MBP-37
208263-79-0
3,4,4′-Trichloro[13C12]biphenyl
MBP-52
208263-80-3
2,2′,5,5′-Tetrachloro[13C12]biphenyl
MBP-54
234432-88-3
2,2′,6,6′-Tetrachloro[13C12]biphenyl
MBP-60
N/A
2,3,4,4′-Tetrachloro[13C12]biphenyl
MBP-70
208263-81-4
2,3′,4′,5-Tetrachloro[13C12]biphenyl
MBP-77
105600-23-5
3,3′,4,4′-Tetrachloro[13C12]biphenyl
MBP-79
1027415-81-1
3,3′,4,5′-Tetrachloro[13C12]biphenyl
MBP-81
208461-24-9
3,4,4′,5-Tetrachloro[13C12]biphenyl
MBP-95
N/A
2,2′,3,5′,6-Pentachloro[13C12]biphenyl
MBP-101
104130-39-4
2,2′,4,5,5′-Pentachloro[13C12]biphenyl
MBP-104
234432-89-4
2,2′,4,6,6′-Pentachloro[13C12]biphenyl
MBP-105
208263-62-1
2,3,3′,4,4′-Pentachloro[13C12]biphenyl
MBP-111
235416-29-2
2,3,3′,5,5′-Pentachloro[13C12]biphenyl
MBP-114
208263-63-2
2,3,4,4′,5-Pentachloro[13C12]biphenyl
MBP-118
104130-40-7
2,3′,4,4′,5-Pentachloro[13C12]biphenyl
MBP-123
208263-64-3
2′,3,4,4′,5-Pentachloro[13C12]biphenyl
MBP-126
208263-65-4
3,3′,4,4′,5-Pentachloro[13C12]biphenyl
MBP-127
N/A
3,3′,4,5,5′-Pentachloro[13C12]biphenyl
MBP-133
N/A
2,2′,3,3′,5,5′-Hexachloro[13C12]biphenyl
MBP-138
208263-66-5
2,2′,3,4,4′,5′-Hexachloro[13C12]biphenyl
MBP-153
185376-58-3
2,2′,4,4′,5,5′-Hexachloro[13C12]biphenyl
MBP-155
234432-90-7
2,2′,4,4′,6,6′-Hexachloro[13C12]biphenyl
MBP-156
208263-68-7
2,3,3′,4,4′,5-Hexachloro[13C12]biphenyl
MBP-157
235416-30-5
2,3,3′,4,4′,5′-Hexachloro[13C12]biphenyl
MBP-159
N/A
2,3,3′,4,5,5′-Hexachloro[13C12]biphenyl
MBP-162
N/A
2,3,3′,4′,5,5′-Hexachloro[13C12]biphenyl
MBP-167
208263-69-8
2,3′,4,4′,5,5′-Hexachloro[13C12]biphenyl
MBP-169
208263-70-1
3,3′,4,4′,5,5′-Hexachloro[13C12]biphenyl
MBP-170
160901-80-4
2,2′,3,3′,4,4′,5-Heptachloro[13C12]biphenyl
MBP-178
232919-67-4
2,2′,3,3′,5,5′,6-Heptachloro[13C12]biphenyl
MBP-180
160901-82-6
2,2′,3,4,4′,5,5′-Heptachloro[13C12]biphenyl
MBP-188
234432-91-8
2,2′,3,4′,5,6,6′-Heptachloro[13C12]biphenyl
MBP-189
208263-73-4
2,3,3′,4,4′,5,5′-Heptachloro[13C12]biphenyl
MBP-194
208263-74-5
2,2′,3,3′,4,4′,5,5′-Octachloro[13C12]biphenyl
MBP-202
105600-26-8
2,2′,3,3′,5,5′,6,6′-Octachloro[13C12]biphenyl
MBP-205
234446-64-1
2,3,3′,4,4′,5,5′,6-Octachloro[13C12]biphenyl
MBP-206
208263-75-6
2,2′,3,3′,4,4′,5,5′,6-Nonachloro[13C12]biphenyl
MBP-208
234432-92-9
2,2′,3,3′,4,5,5′,6,6′-Nonachloro[13C12]biphenyl
MBP-209
105600-27-9
Decachloro[13C12]biphenyl
PCB-CVS-H
M/C
Calibration Kit for HRGC/HRMS Analysis of PCBs
PCB-LCS-H
M/C
Mass-Labelled PCB Extraction Standards
PCB-ISS-H
M/C
Mass-Labelled PCB Internal/Recovery Standards
PCB-SCS-H
M/C
Mass-Labelled PCB Cleanup/Sampling Standards
PCB-PAR-H
M/C
Native PCB Solution
PCB-CVS-A10
M/C
PCB HRGC/HRMS Calibration and Verification Solutions
PCB-CVS-A5
M/C
PCB HRGC/HRMS Calibration and Verification Solutions
PCB-CVS-B10
M/C
PCB HRGC/HRMS Calibration and Verification Solutions
PCB-B10-CS8
M/C
High Level Calibration Solution
PCB-CVS-JQ
M/C
PCB HRGC/HRMS Calibration and Verification Solutions
PCB-LCS-A
M/C
Mass-Labelled PCB Solution/Mixture
PCB-LCS-A1
M/C
Mass-Labelled PCB Solution/Mixture
PCB-LCS-A200
M/C
Mass-Labelled PCB Solution/Mixture
PCB-LCS-A100
M/C
Mass-Labelled PCB Solution/Mixture
PCB-LCS-A20
M/C
Mass-Labelled PCB Solution/Mixture
PCB-IS-A
M/C
Mass-Labelled PCB Solution
PCB-IS-A100
M/C
Mass-Labelled PCB Solution
PCB-IS-A20
M/C
Mass-Labelled PCB Solution
PCB-IS-B
M/C
Mass-Labelled PCB Solution/Mixture
PCB-IS-B100
M/C
Mass-Labelled PCB Solution/Mixture
PCB-IS-B20
M/C
Mass-Labelled PCB Solution/Mixture
PCB-IS-C
M/C
Mass-Labelled PCB Syringe Spike Solution
PCB-IS-C100
M/C
Mass-Labelled PCB Syringe Spike Solution
PCB-IS-C20
M/C
Mass-Labelled PCB Syringe Spike Solution
PCB-SS-A
M/C
Mass-Labelled PCB Solution
PCB-SS-A100
M/C
Mass-Labelled PCB Solution
PCB-SS-A20
M/C
Mass-Labelled PCB Solution
BP-D7
M/C
Native PCB Congener Solution/Mixture
MBP-D7
M/C
Mass-Labelled PCB Congener Solution/Mixture
MBP-CP
M/C
Mass-Labelled Coplanar PCB Solution/Mixture
MBP-MO
M/C
Mass-Labelled Mono-Ortho PCB Solution/Mixture
MBP-CG
M/C
Mass-Labelled Mono to Decachloro PCB Solution/Mixture
NK-MBP-MXC
M/C
Solution/Mixture of Mass-Labelled PCBs
MBP-MXE
M/C
Mass-Labelled PCB Solution/Mixture
MBP-MXF
M/C
Mass-Labelled PCB Solution/Mixture
MBP-MXK
M/C
Mass-Labelled PCB Solution/Mixture
MBP-MXQ
M/C
Mass-Labelled PCB Solution/Mixture
MBP-MXR
M/C
Mass-Labelled PCB Solution/Mixture
MBP-MXS
M/C
Mass-Labelled PCB Solution/Mixture
MBP-70-(0.1)
N/A
Mass-Labelled PCB Solution
MBP-70-(0.2)
N/A
Mass-Labelled PCB Solution
MBP-79-(0.1)
N/A
Mass-Labelled PCB Solution
MBP-114-0.05
N/A
Mass-Labelled PCB Solution
PCB-ST-A
M/C
Native PCB Stock Solution
PCB-ST-A10
M/C
Native PCB Stock Solution
PCB-ST-A2
M/C
Native PCB Stock Solution
BP-CP81
M/C
Native Coplanar PCB Solution/Mixture
BP-MX-C1
M/C
Solution/Mixture of Native PCBs
BP-WD
M/C
Native PCB Window Defining Solution/Mixture for DB-5
BP-MO
M/C
Solution/Mixture of Native Mono-ortho PCBs
BP-MS
M/C
Native PCB Solution/Mixture for MS Detection
BP-MS2
M/C
Native PCB Solution/Mixture for MS Detection
BP-MS3
M/C
Native PCB Solution/Mixture for MS Detection
BP-MS-PL1
M/C
Native PCB Solution/Mixture for MS Detection
BP-MS-PL2
M/C
Native PCB Solution/Mixture for MS Detection
BP-MS-PL3
M/C
Native PCB Solution/Mixture for MS Detection
BFR-CVS
M/C
PBDE/BFR Calibration Kit
BFR-LCS
M/C
Labelled Compound Solution
BFR-ISS
M/C
Internal/Injection Standards
BFR-SCS
M/C
Sampling/Cleanup Standard
BFR-PAR
M/C
Native Compounds StockSolution
BFR-LCS-STK
M/C
Labelled Compound Stock Solution
BFR-ISS-STK
M/C
Internal/Injection Standard Stock Solution
BDE-CVS-E
M/C
BDE-CVS-E Calibration Kit
MBDE-MXE
M/C
Mass-Labelled PBDE Solution/Mixture
BDE-MXE
M/C
Native PBDE Solution/Mixture
BDE-CVS-EISS
N/A
Mass-Labelled PBDE Internal Standard Solution
MBDE-MXE-STK
M/C
Mass-Labelled PBDE Solution/Mixture Stock Solution
BDE-CVS-EISS-STK
N/A
Mass-Labelled PBDE Internal Standard Stock Solution
BDE-CVS-F
M/C
BDE-CVS-F Calibration Kit
MBDE-MXFS
M/C
Mass-Labelled PBDE Surrogate Stock
MBDE-MXFR
M/C
Mass-Labelled PBDE Recovery Stock
BDE-MXF
M/C
Native PBDE Stock
BDE-CVS-G
M/C
BDE-CVS-G Calibration Kit
MBDE-MXG
M/C
Mass-Labelled PBDE Solution/Mixture
MBDE-ISS-G
M/C
Mass-Labelled PBDE Internal Standard Solution
MBDE-MXG-STK
M/C
Mass-Labelled PBDE Stock Solution/Mixture
MBDE-ISS-G-STK
M/C
Mass-Labelled PBDE Internal Standard Stock Solution
BDE-1
7025-06-1
2-Bromodiphenyl ether
BDE-2
6876-00-2
3-Bromodiphenyl ether
BDE-3
101-55-3
4-Bromodiphenyl ether
BDE-7
171977-44-9
2,4-Dibromodiphenyl ether
BDE-10
51930-04-2
2,6-Dibromodiphenyl ether
BDE-15
2050-47-7
4,4′-Dibromodiphenyl ether
BDE-17
147217-75-2
2,2′,4-Tribromodiphenyl ether
BDE-21
337513-67-4
2,3,4-Tribromodiphenyl ether
BDE-28
41318-75-6
2,4,4′-Tribromodiphenyl ether
BDE-30
155999-95-4
2,4,6-Tribromodiphenyl ether
BDE-37
147217-81-0
3,4,4′-Tribromodiphenyl ether
BDE-47
5436-43-1
2,2′,4,4′-Tetrabromodiphenyl ether
BDE-49
243982-82-3
2,2′,4,5′-Tetrabromodiphenyl ether
BDE-54
N/A
2,2′,6,6′-Tetrabromodiphenyl ether
BDE-60
446254-31-5
2,3,4,4′-Tetrabromodiphenyl ether
BDE-66
189084-61-5
2,3′,4,4′-Tetrabromodiphenyl ether
BDE-71
189084-62-6
2,3′,4′,6-Tetrabromodiphenyl ether
BDE-77
93703-48-1
3,3′,4,4′-Tetrabromodiphenyl ether
BDE-82
N/A
2,2′,3,3′,4-Pentabromodiphenyl ether
BDE-85
182346-21-0
2,2′,3,4,4′-Pentabromodiphenyl ether
BDE-99
60348-60-9
2,2′,4,4′,5-Pentabromodiphenyl ether
BDE-100
189084-64-8
2,2′,4,4′,6-Pentabromodiphenyl ether
BDE-104
446254-68-8
2,2′,4,6,6′-Pentabromodiphenyl ether
BDE-105
373594-78-6
2,3,3′,4,4′-Pentabromodiphenyl ether
BDE-119
189084-66-0
2,3′,4,4′,6-Pentabromodiphenyl ether
BDE-126
366791-32-4
3,3′,4,4′,5-Pentabromodiphenyl ether
BDE-128
N/A
2,2′,3,3′,4,4′-Hexabromodiphenyl ether
BDE-138
182677-30-1
2,2′,3,4,4′,5′-Hexabromodiphenyl ether
BDE-139
446254-96-2
2,2′,3,4,4′,6-Hexabromodiphenyl ether
BDE-140
243982-83-4
2,2′,3,4,4′,6′-Hexabromodiphenyl ether
BDE-149
N/A
2,2′,3,4′,5′,6-Hexabromodiphenyl ether
BDE-153
68631-49-2
2,2′,4,4′,5,5′-Hexabromodiphenyl ether
BDE-154
207122-15-4
2,2′,4,4′,5,6′-Hexabromodiphenyl ether
BDE-155
35854-94-5
2,2′,4,4′,6,6′-Hexabromodiphenyl ether
BDE-156
N/A
2,3,3′,4,4′,5-Hexabromodiphenyl ether
BDE-169
N/A
3,3′,4,4′,5,5′-Hexabromodiphenyl ether
BDE-170
327185-13-7
2,2′,3,3′,4,4′,5-Heptabromodiphenyl ether
BDE-171
N/A
2,2′,3,3′,4,4′,6-Heptabromodiphenyl ether
BDE-175
446255-22-7
2,2′,3,3′,4,5′,6-Heptabromodiphenyl ether
BDE-176
N/A
2,2′,3,3′,4,6,6′-Heptabromodiphenyl ether
BDE-177
N/A
2,2′,3,3′,4′,5,6-Heptabromodiphenyl ether
BDE-179
N/A
2,2′,3,3′,5,6,6′-Heptabromodiphenyl ether
BDE-180
N/A
2,2′,3,4,4′,5,5′-Heptabromodiphenyl ether
BDE-181
189084-67-1
2,2′,3,4,4′,5,6-Heptabromodiphenyl ether
BDE-182
N/A
2,2′,3,4,4′,5,6′-Heptabromodiphenyl ether
BDE-183
207122-16-5
2,2′,3,4,4′,5′,6-Heptabromodiphenyl ether
BDE-184
117948-63-7
2,2′,3,4,4′,6,6′-Heptabromodiphenyl ether
BDE-188
N/A
2,2′,3,4′,5,6,6′-Heptabromodiphenyl ether
BDE-189
N/A
2,3,3′,4,4′,5,5′-Heptabromodiphenyl ether
BDE-191
446255-30-7
2,3,3′,4,4′,5′,6-Heptabromodiphenyl ether
BDE-194
85446-17-9
2,2′,3,3′,4,4′,5,5′-Octabromodiphenyl ether
BDE-195
446255-38-5
2,2′,3,3′,4,4′,5,6-Octabromodiphenyl ether
BDE-196
N/A
2,2′,3,3′,4,4′,5,6′-Octabromodiphenyl ether
BDE-197
117964-21-3
2,2′,3,3′,4,4′,6,6′-Octabromodiphenyl ether
BDE-198
N/A
2,2′,3,3′,4,5,5′,6-Octabromodiphenyl ether
BDE-199
N/A
2,2′,3,3′,4,5,5′,6′-Octabromodiphenyl ether
BDE-200
N/A
2,2′,3,3′,4,5,6,6′-Octabromodiphenyl ether
BDE-201
446255-50-1
2,2′,3,3′,4,5′,6,6′-Octabromodiphenyl ether
BDE-202
67797-09-5
2,2′,3,3′,5,5′,6,6′-Octabromodiphenyl ether
BDE-203
337513-72-1
2,2′,3,4,4′,5,5′,6-Octabromodiphenyl ether
BDE-204
446255-54-5
2,2′,3,4,4′,5,6,6′-Octabromodiphenyl ether
BDE-205
446255-56-7
2,3,3′,4,4′,5,5′,6-Octabromodiphenyl ether
BDE-206
63387-28-0
2,2′,3,3′,4,4′,5,5′,6-Nonabromodiphenyl ether
BDE-207
437701-79-6
2,2′,3,3′,4,4′,5,6,6′-Nonabromodiphenyl ether
BDE-208
437701-78-5
2,2′,3,3′,4,5,5′,6,6′-Nonabromodiphenyl ether
BDE-209
1163-19-5
Decabromodiphenyl ether
4PC-BDE-208
N/A
2,2′,3,3′,4,5,5′,6,6′-Nonabromo-4′-chlorodiphenyl ether
BDE-WD
M/C
PBDE Window Defining Solution/Mixture for DB-5HT
BDE-OND
M/C
Solution/Mixture of Octa-, Nona-, and Deca-BDEs
BDE-MXA
M/C
Native PBDE Solution/Mixture
BDE-MXB
M/C
Native PBDE Solution/Mixture
BDE-MXD
M/C
Native PBDE Solution/Mixture
MBDE-3
488710-15-2
4-Bromo[13C12]diphenyl ether
MBDE-15
488710-17-4
4,4′-Dibromo[13C12]diphenyl ether
MBDE-28
488710-19-6
2,4,4′-Tribromo[13C12]diphenyl ether
MBDE-47
488710-20-9
2,2′,4,4′-Tetrabromo[13C12]diphenyl ether
MBDE-77
1401355-55-2
3,3′,4,4′-Tetrabromo[13C12]diphenyl ether
MBDE-79
N/A
3,3′,4,5′-Tetrabromo[13C12]diphenyl ether
MBDE-99
488710-21-0
2,2′,4,4′,5-Pentabromo[13C12]diphenyl ether
MBDE-100
678997-41-6
2,2′,4,4′,6-Pentabromo[13C12]diphenyl ether
MBDE-126
1401355-56-3
3,3′,4,4′,5-Pentabromo[13C12]diphenyl ether
MBDE-138
1401355-57-4
2,2′,3,4,4′,5′-Hexabromo[13C12]diphenyl ether
MBDE-139
488710-25-4
2,2′,3,4,4′,6-Hexabromo[13C12]diphenyl ether
MBDE-153
488710-22-1
2,2′,4,4′,5,5′-Hexabromo[13C12]diphenyl ether
MBDE-154
488710-23-2
2,2′,4,4′,5,6′-Hexabromo[13C12]diphenyl ether
MBDE-169
1401355-58-5
3,3′,4,4′,5,5′-Hexabromo[13C12]diphenyl ether
MBDE-180
N/A
2,2′,3,4,4′,5,5′-Heptabromo[13C12]diphenyl ether
MBDE-183
488710-24-3
2,2′,3,4,4′,5′,6-Heptabromo[13C12]diphenyl ether
MBDE-197
1367487-31-7
2,2′,3,3′,4,4′,6,6′-Octabromo[13C12]diphenyl ether
MBDE-205
1401355-59-6
2,3,3′,4,4′,5,5′,6-Octabromo[13C12]diphenyl ether
MBDE-206
N/A
2,2′,3,3′,4,4′,5,5′,6-Nonabromo[13C12]diphenyl ether
MBDE-207
1367487-33-9
2,2′,3,3′,4,4′,5,6,6′-Nonabromo[13C12]diphenyl ether
MBDE-209
N/A
Decabromo[13C12]diphenyl ether
MBDE-MXA
M/C
Mass-Labelled PBDE Solution/Mixture
MBDE-MXB
M/C
Mass-Labelled PBDE Solution/Mixture
MBDE-MXC
M/C
Mass-Labelled PBDE Solution/Mixture
TBDE-71
32534-81-9
Great Lakes Chemical DE-71Ôäó Pentabromodiphenyl Oxide
TBDE-79
32536-52-0
Great Lakes Chemical DE-79Ôäó Octabromodiphenyl Oxide
TBDE-83R
1163-19-5
Great Lakes Chemical DE-83Ôäó Decabromodiphenyl Oxide
5MBDE47
N/A
2,2′,4,4′-Tetrabromo-5-methoxydiphenyl ether
6MBDE47
N/A
2,2′,4,4′-Tetrabromo-6-methoxydiphenyl ether
4PMBDE49
N/A
2,2′,4′,5-Tetrabromo-4-methoxydiphenyl ether
2PMBDE68
N/A
2′,3,4′,5-Tetrabromo-2-methoxydiphenyl ether
5PMBDE99
N/A
2,2′,4,4′,5-Pentabromo-5′-methoxydiphenyl ether
5PMBDE100
N/A
2,2′,4,4′,6′-Pentabromo-5-methoxydiphenyl ether
4PMBDE101
N/A
2,2′,4,5,5′-Pentabromo-4′-methoxydiphenyl ether
4PMBDE103
N/A
2,2′,4′,5,6′-Pentabromo-4-methoxydiphenyl ether
MeOBDES
M/C
Methoxy-Bromodiphenyl Ethers Solution/Mixture
M6MBDE47
N/A
2,2′,4,4′-Tetrabromo-6-methoxy[13C12]diphenyl ether
M6PMBDE100
N/A
2,2′,4,4′,6-Pentabromo-6′-methoxy[13C12]diphenyl ether
M6HBDE47
N/A
2,2′,4,4′-Tetrabromo-6-hydroxy[13C12]diphenyl ether
M6PHBDE100
N/A
2,2′,4,4′,6-Pentabromo-6′-hydroxy[13C12]diphenyl ether
aHBCD
134237-50-6
rac-alpha-1,2,5,6,9,10-Hexabromocyclododecane
bHBCD
134237-51-7
rac-beta-1,2,5,6,9,10-Hexabromocyclododecane
gHBCD
134237-52-8
rac-gamma-1,2,5,6,9,10-Hexabromocyclododecane
dHBCD
65701-47-5
delta-1,2,5,6,9,10-Hexabromocyclododecane
eHBCD
4736-49-6
epsilon-1,2,5,6,9,10-Hexabromocyclododecane
zHBCD
878049-06-0
zeta-1,2,5,6,9,10-Hexabromocyclododecane
etaHBCD
1392102-29-2
rac-eta-1,2,5,6,9,10-Hexabromocyclododecane
tHBCD
878049-07-1
theta-1,2,5,6,9,10-Hexabromocyclododecane
iHBCD
1392102-30-5
rac-iota-1,2,5,6,9,10-Hexabromocyclododecane
kHBCD
1392102-31-6
rac-kappa-1,2,5,6,9,10-Hexabromocyclododecane
MaHBCD
870247-98-6
rac-alpha-1,2,5,6,9,10-Hexabromo[13C12]cyclododecane
MbHBCD
870248-00-3
rac-beta-1,2,5,6,9,10-Hexabromo[13C12]cyclododecane
MgHBCD
676552-82-2
rac-gamma-1,2,5,6,9,10-Hexabromo[13C12]cyclododecane
DaHBCD
870247-99-7
d18-rac-alpha-1,2,5,6,9,10-Hexabromocyclododecane
DbHBCD
870248-01-4
d18-rac-beta-1,2,5,6,9,10-Hexabromocyclododecane
DgHBCD
676552-83-3
d18-rac-gamma-1,2,5,6,9,10-Hexabromocyclododecane
HBCD-MXA
M/C
Native HBCD Mixture
MHBCD-MXA
M/C
13C-Labelled HBCD Mixture
PBCD
N/A
rac-(1,5R,6S,9S,10R)-pentabromocyclododecene
TBBPA
79-94-7
3,3′,5,5′-Tetrabromobisphenol-A
MTBBPA
N/A
3,3′,5,5′-Tetrabromobisphenol-A [rings; 13C12]
DBDPE
84852-53-9
1,2-Bis(pentabromophenyl)ethane
MDBDPE
N/A
1,2-Bis(pentabromophenyl)ethane [13C14]
BTBPE
37853-59-1
1,2-Bis(2,4,6-tribromophenoxy)ethane
MBTBPE
N/A
1,2-Bis(2,4,6-tribromo[13C6]phenoxy)ethane
HBBZ
87-82-1
Hexabromobenzene
MHBBZ
2483735-50-6
Hexabromo[13C6]benzene
PBBZ
608-90-2
Pentabromobenzene
MPBBZ
N/A
Pentabromo[13C6]benzene
PBEB
85-22-3
Pentabromoethylbenzene
PBT
87-83-2
Pentabromotoluene
pTBX
23488-38-2
2,3,5,6-Tetrabromo-p-xylene
aTBCO
3194-57-8
(1R,2R,5S,6S)-1,2,5,6-Tetrabromocyclooctane
bTBCO
3194-57-8
rac-(1R,2R,5R,6R)-1,2,5,6-Tetrabromocyclooctane
bTBECH
3322-93-8
rac-(1R,2R)-1,2-dibromo-(4S)-4-((1S)-1,2-dibromoethyl)cyclohexane
gTBECH
3322-93-8
rac-(1R,2R)-1,2-dibromo-(4R)-4-((1R)-1,2-dibromoethyl)cyclohexane
abTBECH
3322-93-8
TBECH Isomeric Solution/Mixture
gdTBECH
3322-93-8
TBECH Isomeric Solution/Mixture
OBIND
155613-93-7
4,5,6,7-Tetrabromo-1,1,3-trimethyl-3-(2,3,4,5-tetrabromophenyl)-indane
BEHTBP
26040-51-7
Bis(2-ethyl-1-hexyl)tetrabromophthalate
MBEHTBP
N/A
Bis(2-Ethylhexyl-d17)-tetrabromo[13C6]phthalate
EHTBB
183658-27-7
2-Ethylhexyl-2,3,4,5-tetrabromobenzoate
MEHTBB
N/A
2-Ethylhexyl-d17-2,3,4,5-tetrabromo[13C6]benzoate
HCDBCO
51936-55-1
Hexachlorocyclopentenyl-dibromocyclooctane
TBCT
39569-21-6
Tetrabromo-o-chlorotoluene
PBBA
59447-55-1
Pentabromobenzyl acrylate
ATE
3278-89-5
Allyl 2,4,6-tribromophenyl ether
DPTE
35109-60-5
2,3-Dibromopropyl 2,4,6-tribromophenyl ether
BATE
99717-56-3
2-Bromoallyl 2,4,6-tribromophenyl ether
s-DP
135821-03-3
syn-Dechlorane Plus
a-DP
135821-74-8
anti-Dechlorane Plus
aCl10DP
1632364-26-1
Cl10 Dechlorane Plus
aCl11DP
1258787-06-2
Cl11 Dechlorane Plus
DPMA(1,5-DPMA)
10297-21-9
Dechlorane Plus Mono adduct
1,3-DPMA
70267-37-7
1,3-Dechlorane Plus Mono adduct
DBCD
18300-04-4
Dibromochlordene
Dec-601
13560-90-2
Dechlorane 601
Dec-602
31107-44-5
Dechlorane 602
Dec-603
13560-92-4
Dechlorane 603
Dec-604
34571-16-9
Dechlorane 604
Dec-604CB
56890-89-2
Dechlorane 604 Component B
CPlus
13560-91-3
Chlordene Plus
DBALD
1482458-57-0
Dibromoaldrin
HCPN
N/A
Hexachloro(phenyl)norbornene
T23BPIC
52434-90-9
Tris(2,3-dibromopropyl)isocyanurate
TBBA
27581-13-1
2,3,4,5-Tetrabromobenzoic acid
MeTBBA
1448844-87-8
Methyl-2,3,4,5-tetrabromobenzoate
MTBBA
2710628-49-0
2,3,4,5-Tetrabromobenzoic acid [13C6-ring]
TBPAn
632-79-1
Tetrabromophthalic anhydride
MTBPAn
N/A
Tetrabromo[13C6]phthalic anhydride
BDCP
72236-72-7
Bis(1,3-dichloro-2-propyl) phosphate (97%)
TPP
115-86-6
Triphenyl phosphate
TOTP
78-30-8
Tri-o-tolyl phosphate
TMTP
563-04-2
Tri-m-tolyl phosphate (97%)
TPTP
78-32-0
Tri-p-tolyl phosphate
B2tBPPP
65652-41-7
Bis(2-tert-butylphenyl) phenyl phosphate
B4tBPPP
115-87-7
Bis(4-tert-butylphenyl) phenyl phosphate
2tBPDPP
N/A
2-tert-Butylphenyl diphenyl phosphate
4tBPDPP
981-40-8
4-tert-Butylphenyl diphenyl phosphate
T4tBPP
78-33-1
Tris(4-tert-butylphenyl) phosphate
T2IPPP
64532-95-2
Tris(2-isopropylphenyl) phosphate
T3IPPP
72668-27-0
Tris(3-isopropylphenyl) phosphate
T4IPPP
2502-15-0
Tris(4-isopropylphenyl) phosphate
T34DMPP
3862-11-1
Tris(3,4-dimethylphenyl) phosphate
T35DMPP
25653-16-1
Tris(3,5-dimethylphenyl) phosphate
B24DIPPPP
2190501-29-0
Bis(2,4-diisopropylphenyl) phenyl phosphate
B2IPPPP
69500-29-4
Bis(2-isopropylphenyl) phenyl phosphate
B4IPPPP
55864-07-8
Bis(4-isopropylphenyl) phenyl phosphate
2IPPDPP
64532-94-1
2-Isopropylphenyl diphenyl phosphate
4IPPDPP
55864-04-5
4-Isopropylphenyl diphenyl phosphate
24DIPPDPP
96107-55-0
2,4-Diisopropylphenyl diphenyl phosphate
MTPP
N/A
13C18-Triphenyl phosphate
TEP
78-40-0
Tri-ethyl phosphate
TPrP
513-08-6
Tri-n-propyl phosphate
TBP
126-73-8
Tri-n-butyl phosphate
TBEP
78-51-3
Tris(2-butoxyethyl) phosphate
TDBPP
126-72-7
Tris(2,3-dibromopropyl) phosphate
EHDP
1241-94-7
2-Ethylhexyl diphenyl phosphate
TEHP
78-42-2
Tris(2-ethylhexyl) phosphate
TCEP
115-96-8
Tris(2-chloroethyl) phosphate
TCPP
13674-84-5
Tris[(2R)-1-chloro-2-propyl] phosphate
TDCPP
13674-87-8
Tris(1,3-dichloro-2-propyl) phosphate
M6TBEP
N/A
Tris(2-butoxy-[13C2]-ethyl) phosphate
dTEP
135942-11-9
Tri-ethyl phosphate-d15
dTPrP
1219794-92-9
Tri-n-propyl phosphate-d21
dTBP
61196-26-7
Tri-n-butyl phophate-d27
dTPP
1173020-30-8
Triphenyl phosphate-d15
dTCEP
1276500-47-0
Tris(2-chloroethyl) phosphate-d12
dTDCPP
1447569-77-8
Tris(1,3-dichloro-2-propyl) phophate-d15
dBDCP
N/A
Bis(1,3-dichloro-2-propyl) phosphate-d10
BB-1
2052-07-5
2-Bromobiphenyl
BB-2
2113-57-7
3-Bromobiphenyl
BB-3
92-66-0
4-Bromobiphenyl
BB-4
13029-09-9
2,2′-Dibromobiphenyl
BB-7
53592-10-2
2,4-Dibromobiphenyl
BB-9
57422-77-2
2,5-Dibromobiphenyl
BB-10
59080-32-9
2,6-Dibromobiphenyl
BB-15
92-86-4
4,4′-Dibromobiphenyl
BB-18
59080-34-1
2,2′,5-Tribromobiphenyl
BB-22
N/A
2,3,4′-Tribromobiphenyl
BB-26
59080-35-2
2,3′,5-Tribromobiphenyl
BB-29
115245-07-3
2,4,5-Tribromobiphenyl
BB-30
59080-33-0
2,4,6-Tribromobiphenyl
BB-31
59080-36-3
2,4′,5-Tribromobiphenyl
BB-37
6683-35-8
3,4,4′-Tribromobiphenyl
BB-38
115245-08-4
3,4,5-Tribromobiphenyl
BB-49
60044-24-8
2,2′,4,5′-Tetrabromobiphenyl
BB-52
59080-37-4
2,2′,5,5′-Tetrabromobiphenyl
BB-53
60044-25-9
2,2′,5,6′-Tetrabromobiphenyl
BB-56
N/A
2,3,3′,4′-Tetrabromobiphenyl
BB-75
64258-02-2
2,4,4′,6-Tetrabromobiphenyl
BB-77
77102-82-0
3,3′,4,4′-Tetrabromobiphenyl
BB-80
16400-50-3
3,3′,5,5′-Tetrabromobiphenyl
BB-101
67888-96-4
2,2′,4,5,5′-Pentabromobiphenyl
BB-103
59080-39-6
2,2′,4,5′,6-Pentabromobiphenyl
BB-153
59080-40-9
2,2′,4,4′,5,5′-Hexabromobiphenyl
BB-154
36402-15-0
2,2′,4,4′,5,6′-Hexabromobiphenyl
BB-155
59261-08-4
2,2′,4,4′,6,6′-Hexabromobiphenyl
BB-156
77607-09-1
2,3,3′,4,4′,5-Hexabromobiphenyl
BB-169
60044-26-0
3,3′,4,4′,5,5′-Hexabromobiphenyl
BB-180
67733-52-2
2,2′,3,4,4′,5,5′-Heptabromobiphenyl
BB-194
67889-00-3
2,2′,3,3′,4,4′,5,5′-Octabromobiphenyl
BB-205
N/A
2,3,3′,4,4′,5,5′,6-Octabromobiphenyl
BB-206
69278-62-2
2,2′,3,3′,4,4′,5,5′,6-Nonabromobiphenyl
BB-209
13654-09-6
Decabromobiphenyl
PBB-MXA
M/C
Native PBB Solution/Mixture
TBB-BP6
59536-65-1
Great Lakes Chemical Firemaster BP-6 Hexabromobiphenyl
TBB-809D
27753-52-2
Chemische Fabrik Kalk Bromkal80-9D Nonabromobiphenyl
MBB-52
1401248-99-4
2,2′,5,5′-Tetrabromo[13C12]biphenyl
MBB-153
1401249-00-0
2,2′,4,4′,5,5′-Hexabromo[13C12]biphenyl
MBB-194
1401249-01-1
2,2′,3,3′,4,4′,5,5′-Octabromo[13C12]biphenyl
MBB-209
N/A
Decabromo[13C12]biphenyl
MBB-MXA
M/C
Mass-Labelled PBB Solution/Mixture
BDD-1
105908-71-2
1-Bromodibenzo-p-dioxin
BDD-27/28
39073-07-9;
105836-96-2
2,7/2,8-Dibromodibenzo-p-dioxin mix
BDD-237
51974-40-4
2,3,7-Tribromodibenzo-p-dioxin
BDD-1234
104549-41-9
1,2,3,4-Tetrabromodibenzo-p-dioxin
BDD-1378
109333-31-5
1,3,7,8-Tetrabromodibenzo-p-dioxin
BDD-2378
50585-41-6
2,3,7,8-Tetrabromodibenzo-p-dioxin
BDD-12378
109333-34-8
1,2,3,7,8-Pentabromodibenzo-p-dioxin
BDD-12478
109333-35-9
1,2,4,7,8-Pentabromodibenzo-p-dioxin
BDD-1234678
110999-47-8
1,2,3,4,6,7,8-Heptabromodibenzo-p-dioxin
BDD-12346789
2170-45-8
Octabromodibenzo-p-dioxin
MBDD-2378
N/A
2,3,7,8-Tetrabromo[13C12]dibenzo-p-dioxin
BDF-4
89827-45-2
4-Bromodibenzofuran
BDF-24
133953-36-3
2,4-Dibromodibenzofuran
BDF-28
10016-52-1
2,8-Dibromodibenzofuran
BDF-138
142408-19-3
1,3,8-Tribromodibenzofuran
BDF-234
N/A
2,3,4-Tribromodibenzofuran
BDF-238
84761-82-0
2,3,8-Tribromodibenzofuran
BDF-247
617707-53-6
2,4,7-Tribromodibenzofuran
BDF-1278
84761-80-8
1,2,7,8-Tetrabromodibenzofuran
BDF-2378
67733-57-7
2,3,7,8-Tetrabromodibenzofuran
BDF-12378
107555-93-1
1,2,3,7,8-Pentabromodibenzofuran
BDF-23478
131166-92-2
2,3,4,7,8-Pentabromodibenzofuran
BDF-1234678
107555-95-3
1,2,3,4,6,7,8-Heptabromodibenzofuran
BDF-12346789
103582-29-2
Octabromodibenzofuran (96%)
7-B-23-CDD
97741-74-7
7-Bromo-2,3-dichlorodibenzo-p-dioxin(96%)
2-B-378-CDD
109333-33-7
2-Bromo-3,7,8-trichlorodibenzo-p-dioxin(96%)
2-B-1378-CDD
131167-13-0
2-Bromo-1,3,7,8-tetrachlorodibenzo-p-dioxin(96%)
23-B-78-CDD
50585-40-5
2,3-Dibromo-7,8-dichlorodibenzo-p-dioxin
M23-B-78-CDD
N/A
2,3-Dibromo-7,8-dichloro[13C12]dibenzo-p-dioxin
8-B-23-CDF
103124-75-0
8-Bromo-2,3-dichlorodibenzofuran
3-B-278-CDF
131166-87-5
3-Bromo-2,7,8-trichlorodibenzofuran
8-B-234-CDF
103124-72-7
8-Bromo-2,3,4-trichlorodibenzofuran
4-B-2378-CDF
115656-08-1
4-Bromo-2,3,7,8-tetrachlorodibenzofuran
12-B-78-CDF
N/A
1,2-Dibromo-7,8-dichlorodibenzofuran
23-B-78-CDF
N/A
2,3-Dibromo-7,8-dichlorodibenzofuran
13-B-278-CDF
N/A
1,3-Dibromo-2,7,8-trichlorodibenzofuran
M8-B-23-CDF
N/A
8-Bromo-2,3-dichloro[13C12]dibenzofuran
M3-B-278-CDF
N/A
3-Bromo-2,7,8-trichloro[13C12]dibenzofuran
M4-B-2378-CDF
N/A
4-Bromo-2,3,7,8-tetrachloro[13C12]dibenzofuran
M23-B-78-CDF
N/A
2,3-Dibromo-7,8-dichloro[13C12]dibenzofuran
M13-B-278-CDF
N/A
1,3-Dibromo-2,7,8-trichloro[13C12]dibenzofuran
PFC-CVS-C
M/C
PFC-CVS-C Calibration Kit
MPFAC-C-ES
M/C
Mass-Labelled PFC Extraction Standards Solution
MPFAC-C-IS
M/C
Mass-Labelled PFC Injection Standards Solution
PFAC-MXC
M/C
Native PFC Stock Solution
L-PFPrS
359868-82-9
Sodium perfluoro-1-propanesulfonate
L-PFBS
29420-49-3
Potassium perfluoro-1-butanesulfonate
L-PFPeS
N/A
Sodium perfluoro-1-pentanesulfonate
L-PFHxS
82382-12-5
Sodium perfluoro-1-hexanesulfonate
br-PFHxSK
M/C
L-PFHxS with branched isomers (Potassium Salt)
L-PFHpS
21934-50-9
Sodium perfluoro-1-heptanesulfonate
NaP3MHpS
1202827-34-6
Sodium perfluoro-3-methylheptanesulfonate
NaP6MHpS
1202827-38-0
Sodium perfluoro-6-methylheptanesulfonate
L-PFOS
4021-47-0
Sodium perfluoro-1-octanesulfonate
L-PFOSK
2795-39-3
Potassium perfluoro-1-octanesulfonate
br-PFOSK
M/C
L-PFOSK with branched isomers
T-PFOS
N/A
Potassium perfluorooctanesulfonate (Technical Grade)
8Cl-PFOS
2481740-05-8
Sodium 8-chloroperfluoro-1-octanesulfonate
L-PFNS
98789-57-2
Sodium perfluoro-1-nonanesulfonate
ipPFNS
1383788-15-5
Sodium perfluoro-7-methyloctanesulfonate
L-PFDS
2806-15-7
Sodium perfluoro-1-decanesulfonate
L-PFDoS
N/A
Sodium perfluoro-1-dodecanesulfonate
M3PFBS
2708218-84-0
Sodium perfluoro-1-[2,3,4-13C3]butanesulfonate
MPFHxS
N/A
Sodium perfluoro-1-hexane[18O2]sulfonate
M3PFHxS
2708218-86-2
Sodium perfluoro-1-[1,2,3-13C3]hexanesulfonate
MPFOS
960315-53-1
Sodium perfluoro-1-[1,2,3,4-13C4]octanesulfonate
M8PFOS
2522762-16-7
Sodium perfluoro-[13C8]octanesulfonate
PFBA
375-22-4
Perfluoro-n-butanoic acid
PFPeA
2706-90-3
Perfluoro-n-pentanoic acid
PFHxA
307-24-4
Perfluoro-n-hexanoic acid
PFHpA
375-85-9
Perfluoro-n-heptanoic acid
PFOA
335-67-1
Perfluoro-n-octanoic acid
T-PFOA
3825-26-1
Technical Ammonium Perfluorooctanoate
P3MHpA
705240-04-6
Perfluoro-3-methylheptanoic acid
PFNA
375-95-1
Perfluoro-n-nonanoic acid
P4MOA
N/A
Perfluoro-4-methyloctanoic acid
ipPFNA
15899-31-7
Perfluoro-7-methyloctanoic acid
P355TMHxA
238403-51-5
Perfluoro-3,5,5-trimethylhexanoic acid
PFDA
335-76-2
Perfluoro-n-decanoic acid
P37DMOA
172155-07-6
Perfluoro-3,7-dimethyloctanoic acid
PFUdA
2058-94-8
Perfluoro-n-undecanoic acid
PFDoA
307-55-1
Perfluoro-n-dodecanoic acid
PFTrDA
72629-94-8
Perfluoro-n-tridecanoic acid
PFTeDA
376-06-7
Perfluoro-n-tetradecanoic acid
PFHxDA
67905-19-5
Perfluoro-n-hexadecanoic acid
PFODA
16517-11-6
Perfluoro-n-octadecanoic acid
M3PFBA
2483735-33-5
Perfluoro-n-[2,3,4-13C3]butanoic acid
MPFBA
1017281-29-6
Perfluoro-n-[1,2,3,4-13C4]butanoic acid
M3PFPeA
N/A
Perfluoro-n-[3,4,5-13C3]pentanoic acid
M5PFPeA
2283397-79-3
Perfluoro-n-[1,2,3,4,5-13C5]pentanoic acid
MPFHxA
960315-47-3
Perfluoro-n-[1,2-13C2]hexanoic acid
M5PFHxA
2328024-54-8
Perfluoro-n-[1,2,3,4,6-13C5]hexanoic acid
M4PFHpA
2328024-55-9
Perfluoro-n-[1,2,3,4-13C4]heptanoic acid
M2PFOA
864071-08-9
Perfluoro-n-[1,2-13C2]octanoic acid
MPFOA
N/A
Perfluoro-n-[1,2,3,4-13C4]octanoic acid
M8PFOA
1350614-84-4
Perfluoro-n-[13C8]octanoic acid
MPFNA
960315-49-5
Perfluoro-n-[1,2,3,4,5-13C5]nonanoic acid
M9PFNA
2283397-80-6
Perfluoro-n-[13C9]nonanoic acid
MPFDA
960315-50-8
Perfluoro-n-[1,2-13C2]decanoic acid
M6PFDA
2328024-56-0
Perfluoro-n-[1,2,3,4,5,6-13C6]decanoic acid
MPFUdA
960315-51-9
Perfluoro-n-[1,2-13C2]undecanoic acid
M7PFUdA
N/A
Perfluoro-n-[1,2,3,4,5,6,7-13C7]undecanoic acid
MPFDoA
960315-52-0
Perfluoro-n-[1,2-13C2]dodecanoic acid
M2PFTeDA
N/A
Perfluoro-n-[1,2-13C2]tetradecanoic acid
M2PFHxDA
N/A
Perfluoro-n-[1,2-13C2]hexadecanoic acid
PFC-MXA
M/C
Native PFCA Solution/Mixture
PFS-MXA
M/C
Native PFAS Solution/Mixture
PFAC-MXA
M/C
Native PFCAs and PFASs Solution/Mixture
PFAC-MXB
M/C
Native PFCAs and PFASs Solution/Mixture
PFAC-24PAR
M/C
Native PFAS Precision and Recovery Standard Solution (containing brPFHxS & brPFOS)
MPFAC-MXA
M/C
Mass-Labelled PFCAs and PFASs Solution/Mixture
EPA-537SS-R1
M/C
U.S. EPA Method 537 Surrogate Primary Dilution Standard (SUR PDS)
EPA-537IS
M/C
U.S. EPA Method 537 Internal Standard Primary Dilution Standard (IS PDS)
MPFAC-24ES
M/C
Mass-Labelled PFAS Extraction Standard Solution
P1MHpS
N/A
Perfluoro-1-methylheptane sulfonate
P3MHpS
M/C
Perfluoro-3-methylheptane sulfonate;
Perfluoro-3-methylheptanoic acid
P4MHpS
M/C
Perfluoro-4-methylheptane sulfonate;
Perfluoro-4-methylheptanoic acid
P5MHpS
M/C
Perfluoro-5-methylheptane sulfonate;
Perfluoro-5-methylheptanoic acid
P6MHpS
M/C
Perfluoro-6-methylheptane sulfonate;
Perfluoro-6-methylheptanoic acid
P55DMHxS
M/C
Perfluoro-5,5-dimethylhexane sulfonate;
Perfluoro-5,5-dimethylhexanoic acid
P45DMHxS
M/C
Perfluoro-4,5-dimethylhexane sulfonate;
Perfluoro-4,5-dimethylhexanoic acid;
Perfluoro-3,5-dimethylhexane sulfonate;
Perfluoro-3,5-dimethylhexanoic acid
FOSA-I
754-91-6
Perfluoro-1-octanesulfonamide
N-MeFOSA-M
31506-32-8
N-methylperfluoro-1-octansulfonamide
N,N-Me2FOSA-M
213181-78-3
N,N-dimethylperfluoro-1-octanesulfonamide
N-EtFOSA-M
4151-50-2
N-ethylperfluoro-1-octanesulfonamide
M8FOSA-I
N/A
Perfluoro-1-[13C8]octanesulfonamide
d-N-MeFOSA-M
936109-37-4
N-methyl-d3-perfluoro-1-octanesulfonamide
d-N-EtFOSA-M
936109-40-9
N-ethyl-d5-perfluoro-1-octanesulfonamide
N-MeFOSE-M
24448-09-7
2-(N-methylperfluoro-1-octanesulfonamido)-ethanol
N-EtFOSE-M
1691-99-2
2-(N-ethylperfluoro-1-octanesulfonamido)-ethanol
d7-N-MeFOSE-M
1265205-95-5
2-(N-methyl-d3-perfluoro-1-octanesulfonamido)ethan-d4-ol
d9-N-EtFOSE-M
1265205-96-6
2-(N-ethyl-d5-perfluoro-1-octanesulfonamido)ethan-d4-ol
FOSAA
2806-24-8
Perfluoro-1-octanesulfonamidoacetic acid
N-MeFOSAA
2355-31-9
N-methylperfluoro-1-octanesulfonamidoacetic acid
N-EtFOSAA
2991-50-6
N-ethylperfluoro-1-octanesulfonamidoacetic acid
d3-N-MeFOSAA
N/A
N-methyl-d3-perfluoro-1-octanesulfonamidoacetic acid
d5-N-EtFOSAA
1265205-97-7
N-ethyl-d5-perfluoro-1-octanesulfonamidoacetic acid
FBET
2043-47-2
2-Perfluorobutyl ethanol(4:2)
5:2sFTOH
914637-05-1
1-Perfluoropentyl ethanol(5:2 secondary)
FHET
647-42-7
2-Perfluorohexyl ethanol(6:2)
7:2sFTOH
24015-83-6
1-Perfluoroheptyl ethanol(7:2 secondary)
FOET
678-39-7
2-Perfluorooctyl ethanol(8:2)
FDET
865-86-1
2-Perfluorodecyl ethanol(10:2)
MFBET
N/A
2-Perfluorobutyl-[1,1,2,2-2H4]-ethanol(4:2)
MFHET
872398-72-6
2-Perfluorohexyl-[1,1-2H2]-[1,2-13C2]-ethanol(6:2)
M2FHET
N/A
2-Perfluorohexyl-[1,2-13C2]-ethanol(6:2)
MFOET
872398-73-7
2-Perfluorooctyl-[1,1-2H2]-[1,2-13C2]-ethanol(8:2)
M2FOET
N/A
2-Perfluorooctyl-[1,2-13C2]-ethanol(8:2)
MFDET
872398-74-8
2-Perfluorodecyl-[1,1-2H2]-[1,2-13C2]-ethanol(10:2)
FHEA
53826-12-3
2-Perfluorohexyl ethanoic acid(6:2)
FOEA
27854-31-5
2-Perfluorooctyl ethanoic acid(8:2)
FDEA
53826-13-4
2-Perfluorodecyl ethanoic acid(10:2)
FPrPA
356-02-5
3-Perfluoropropyl propanoic acid(3:3)
FPePA
914637-49-3
3-Perfluoropentyl propanoic acid(5:3)
FHpPA
812-70-4
3-Perfluoroheptyl propanoic acid(7:3)
FTA-MXA
M/C
Native FTA Solution/Mixture
MFHEA
872398-75-9
2-Perfluorohexyl-[1,2-13C2]-ethanoic acid(6:2)
MFOEA
872398-76-0
2-Perfluorooctyl-[1,2-13C2]-ethanoic acid(8:2)
MFDEA
872398-77-1
2-Perfluorodecyl-[1,2-13C2]-ethanoic acid(10:2)
MFTA-MXA
M/C
Mass-Labelled FTA Solution/Mixture
FHUEA
70887-88-6
2H-Perfluoro-2-octenoic acid(6:2)
FOUEA
70887-84-2
2H-Perfluoro-2-decenoic acid(8:2)
FDUEA
70887-94-4
2H-Perfluoro-2-dodecenoic acid(10:2)
MFHUEA
872398-78-2
2H-Perfluoro-2-[1,2-13C2]-octenoic acid(6:2)
MFOUEA
872398-79-3
2H-Perfluoro-2-[1,2-13C2]-decenoic acid(8:2)
MFDUEA
872398-80-6
2H-Perfluoro-2-[1,2-13C2]-dodecenoic acid(10:2)
9Cl-PF3ONS
73606-19-6 (F-53B)
Potassium 9-chlorohexadecafluoro-3-oxanonane-1-sulfonate
11Cl-PF3OUdS
83329-89-9
Potassium 11-chloroeicosafluoro-3-oxaundecane-1-sulfonate
(minor component of F-53B)
NaDONA
2250081-67-3
Sodium dodecafluoro-3H-4,8-dioxanonanoate (ADONA CAS 958445-44-8 )
HFPO-DA
13252-13-6
2,3,3,3-Tetrafluoro-2-(1,1,2,2,3,3,3-heptafluoropropoxy)propanoic acid (GenX)
M3HFPO-DA
N/A
2,3,3,3-Tetrafluoro-2-(1,1,2,2,3,3,3-heptafluoropropoxy)-13C3-propanoic acid (13C-GenX)
4:2FTS
27619-93-8
Sodium 1H,1H,2H,2H-perfluorohexane sulfonate(4:2)
6:2FTS
27619-94-9
Sodium 1H,1H,2H,2H-perfluorooctane sulfonate(6:2)
8:2FTS
27619-96-1
Sodium 1H,1H,2H,2H-perfluorodecane sulfonate(8:2)
10:2FTS
108026-35-3
Sodium 1H,1H,2H,2H-perfluorododecane sulfonate(10:2)
M2-4:2FTS
2708218-88-4
Sodium 1H,1H,2H,2H-perfluoro-1-[1,2-13C2]-hexane sulfonate(4:2)
M2-6:2FTS
2708218-89-5
Sodium 1H,1H,2H,2H-perfluoro-1-[1,2-13C2]-octane sulfonate(6:2)
M2-8:2FTS
2708218-90-8
Sodium 1H,1H,2H,2H-perfluoro-1-[1,2-13C2]-decane sulfonate(8:2)
8:2FTOAc
37858-04-1
1H,1H,2H,2H-Perfluorodecyl acetate
10:2FTOAc
37858-05-2
1H,1H,2H,2H-Perfluorododecyl acetate
8:2FTAcr
27905-45-9
1H,1H,2H,2H-Perfluorodecyl acrylate
10:2FTAcr
17741-60-5
1H,1H,2H,2H-Perfluorododecyl acrylate
PFHxPA
40143-76-8
Perfluorohexylphosphonic acid
PFOPA
40143-78-0
Perfluorooctylphosphonic acid
PFDPA
52299-26-0
Perfluorodecylphosphonic acid
Cl-PFHxPA
N/A
6-Chloroperfluorohexylphosphonic acid
Cl-PFOPA
N/A
8-Chloroperfluorooctylphosphonic acid
6:6PFPi
70609-44-8
Sodium bis(perfluorohexyl)phosphinate
6:8PFPi
2361298-14-6
Sodium perfluorohexylperfluorooctylphosphinate
8:8PFPi
500776-69-2
Sodium bis(perfluorooctyl)phosphinate
6:2PAP
150033-29-7
Sodium 1H,1H,2H,2H-perfluorooctyl phosphate
8:2PAP
438237-75-3
Sodium 1H,1H,2H,2H-perfluorodecyl phosphate
6:2diPAP
407582-79-0
Sodium bis(1H,1H,2H,2H-perfluorooctyl) phosphate
8:2diPAP
114519-85-6
Sodium bis(1H,1H,2H,2H-perfluorodecyl) phosphate
6:2/8:2diPAP
N/A
Sodium (1H,1H,2H,2H-perfluorooctyl-1H,1H.2H,2H-perfluorodecyl) phosphate
SAmPAP
2624-80-8
Sodium 2-(N-ethylperfluorooctane-1-sulfonamido)ethyl phosphate
diSAmPAP
23282-60-2
Sodium bis-[2-(N-ethylperfluorooctane-1-sulfonamido)ethyl] phosphate
M2-6:2PAP
N/A
Sodium 1H,1H,2H,2H-[1,2-13C2]perfluorooctyl phosphate
M2-8:2PAP
N/A
Sodium 1H,1H,2H,2H-[1,2-13C2]perfluorodecyl phosphate
M4-6:2diPAP
N/A
Sodium bis(1H,1H,2H,2H-[1,2-13C2]perfluorooctyl) phosphate
M4-8:2diPAP
N/A
Sodium bis(1H,1H,2H,2H-[1,2-13C2]perfluorodecyl) phosphate
PAH-CVS-B
M/C
PAH-CVS-B Calibration Kit
PAH-LCS-B
M/C
PAH Labelled Compound Solution
PAH-ISS-B
M/C
PAH Internal Standard Spiking Solution
PAH-SS-B
M/C
PAH Sampling Standard Solution
PAH-STK-B
M/C
PAH Native Stock Solution
L429-CVS
M/C
L429-CVS Calibration Kit
L429-SS
M/C
Method 429 Surrogate Standard Stock Solution
L429-IS
M/C
Method 429 Internal Standard Stock Solution
L429-AS
M/C
Method 429 Alternate Standard Stock Solution
L429-RS
M/C
Method 429 Recovery Standard Stock Solution
L429-PAR
M/C
Method 429 Native PAH Stock Solution
EPA-PAH-STK
M/C
Native PAH Solution/Mixture
EPA-PAH-LCS
M/C
Deuterated PAH Solution/Mixture
EPA-EU-PAH-ISS
M/C
Deuterated PAH Solution/Mixture
EU-PAH-STK
M/C
Native PAH Solution/Mixture
EU-PAH-LCS
M/C
Deuterated PAH Solution/Mixture
4H107
152969-11-4
2,3,3′,4′,5-Pentachloro-4-biphenylol
4H108
149589-55-9
2′,3,3′,4′,5-Pentachloro-4-biphenylol(97.5%)
3H118
170946-11-9
2,3′,4,4′,5-Pentachloro-3-biphenylol
4H130
158076-62-1
2,2′,3,3′,4′,5-Hexachloro-4-biphenylol
3H138
N/A
2,2′,3′,4,4′,5-Hexachloro-3-biphenylol
4H146
145413-90-7
2,2′,3,4′,5,5′-Hexachloro-4-biphenylol
3H153
54284-55-8
2,2′,4,4′,5,5′-Hexachloro-3-biphenylol
4H172
158076-64-3
2,2′,3,3′,4′,5,5′-Heptachloro-4-biphenylol
3H180
158076-69-8
2,2′,3′,4,4′,5,5′-Heptachloro-3-biphenylol
4H187
158076-68-7
2,2′,3,4′,5,5′,6-Heptachloro-4-biphenylol
M4H12
N/A
3′,4′-Dichloro-4-[13C12]biphenylol
M4H29
N/A
2′,4′,5′-Trichloro-4-[13C12]biphenylol
M4H61
N/A
2′,3′,4′,5′-Tetrachloro-4-[13C12]biphenylol
M4H120
N/A
2′,3,4′,5,5′-Pentachloro-4-[13C12]biphenylol
M4H159
N/A
2′,3,3′,4′,5,5′-Hexachloro-4-[13C12]biphenylol
M4H172
N/A
2,2′,3,3′,4′,5,5′-Heptachloro-4-[13C12]biphenylol
M4H187
N/A
2,2′,3,4′,5,5′,6-Heptachloro-4-[13C12]biphenylol
MHPCB-MXA
M/C
Mass-Labelled Chlorinated Biphenylol Solution/Mixture
4PM79
N/A
3,3′,4′,5-Tetrachloro-4-methoxybiphenyl
4PM97
N/A
2,2′,3,4′,5′-Pentachloro-4-methoxybiphenyl
4PM101
N/A
2,2′,4,5,5′-Pentachloro-4′-methoxybiphenyl
4M107
N/A
2,3,3′,4′,5-Pentachloro-4-methoxybiphenyl
4PM108
N/A
2,3,3′,4,5′-Pentachloro-4′-methoxybiphenyl
3M118
N/A
2,3′,4,4′,5-Pentachloro-3-methoxybiphenyl
4PM120
N/A
2,3′,4,5,5′-Pentachloro-4′-methoxybiphenyl
4PM127
N/A
3,3′,4,5,5′-Pentachloro-4′-methoxybiphenyl
4PM130
N/A
2,2′,3,3′,4′,5-Hexachloro-4-methoxybiphenyl
4M134
N/A
2,2′,3,3′,5,6-Hexachloro-4-methoxybiphenyl
3PM138
N/A
2,2′,3′,4,4′,5-Hexachloro-3-methoxybiphenyl
4M146
N/A
2,2′,3,4′,5,5′-Hexachloro-4-methoxybiphenyl
33PDM155
N/A
2,2′,4,4′,6,6′-Hexachloro-3,3′-dimethoxybiphenyl
4PM159
N/A
2,3,3′,4,5,5′-Hexachloro-4′-methoxybiphenyl
4M162
N/A
2,3,3′,4′,5,5′-Hexachloro-4-methoxybiphenyl
4M163
N/A
2,3,3′,4′,5,6-Hexachloro-4-methoxybiphenyl
4PM172
N/A
2,2′,3,3′,4,5,5′-Heptachloro-4′-methoxybiphenyl
4M177
N/A
2,2′,3,3′,4′,5,6-Heptachloro-4-methoxybiphenyl
4M178
N/A
2,2′,3,3′,5,5′,6-Heptachloro-4-methoxybiphenyl
3PM180
N/A
2,2′,3,4,4′,5,5′-Heptachloro-3′-methoxybiphenyl
3PM182
N/A
2,2′,3,4,4′,5,6′-Heptachloro-3′-methoxybiphenyl
3PM183
N/A
2,2′,3′,4,4′,5,6′-Heptachloro-3-methoxybiphenyl
3PM184
N/A
2,2′,3,4,4′,6,6′-Heptachloro-3′-methoxybiphenyl
4M187
N/A
2,2′,3,4′,5,5′,6-Heptachloro-4-methoxybiphenyl
4M193
N/A
2,3,3′,4′,5,5′,6-Heptachloro-4-methoxybiphenyl
4PM198
N/A
2,2′,3,3′,4,5,5′,6-Octachloro-4′-methoxybiphenyl
4PM199
N/A
2,2′,3,3′,4′,5,5′,6-Octachloro-4-methoxybiphenyl
4PM200
N/A
2,2′,3,3′,4,5,6,6′-Octachloro-4′-methoxybiphenyl
4PM201
N/A
2,2′,3,3′,4′,5,6,6′-Octachloro-4-methoxybiphenyl
4M202
N/A
2,2′,3,3′,5,5′,6,6′-Octachloro-4-methoxybiphenyl
44PDM202
N/A
2,2′,3,3′,5,5′,6,6′-Octachloro-4,4′-dimethoxybiphenyl
3PM203
N/A
2,2′,3,4,4′,5,5′,6-Octachloro-3′-methoxybiphenyl
4PM208
N/A
2,2′,3,3′,4,5,5′,6,6′-Nonachloro-4′-methoxybiphenyl
MPCB-MXA
M/C
Native Chlorinated Methoxybiphenyl Solution/Mixture
MPCB-MXB
M/C
Native Chlorinated Methoxybiphenyl Solution/Mixture
MPCB-MXC
M/C
Native Chlorinated Methoxybiphenyl Solution/Mixture
MPCB-MXD
M/C
Native Chlorinated Methoxybiphenyl Solution/Mixture
MPCB-MXE
M/C
Native Chlorinated Methoxybiphenyl Solution/Mixture
MPCB-MXF
M/C
Native Chlorinated Methoxybiphenyl Solution/Mixture
MPCB-MXG
M/C
Native Chlorinated Methoxybiphenyl Solution/Mixture
MPCB-MXH
M/C
Native Chlorinated Methoxybiphenyl Solution/Mixture
MPCB-MXI
M/C
Native Chlorinated Methoxybiphenyl Solution/Mixture
M4M29
N/A
2,4,5-Trichloro-4′-methoxy[13C12]biphenyl
M4M61
N/A
2,3,4,5-Tetrachloro-4′-methoxy[13C12]biphenyl
M4M120
N/A
2,3′,4,5,5′-Pentachloro-4′-methoxy[13C12]biphenyl
M4M159
N/A
2,3,3′,4,5,5′-Hexachloro-4′-methoxy[13C12]biphenyl
M4M172
N/A
2,2′,3,3′,4,5,5′-Heptachloro-4′-methoxy[13C12]biphenyl
M4M187
N/A
2,2′,3,4′,5,5′,6-Heptachloro-4-methoxy[13C12]biphenyl
MMPCB-MXA
M/C
Mass-Labelled Chlorinated Methoxybiphenyl Solution/Mixture
CBP-2
50558-21-9
2-Chlorobiphenylene
CBP-23
909024-10-8
2,3-Dichlorobiphenylene
CBP-236
909024-09-5
2,3,6-Trichlorobiphenylene
CBP-2367
7090-41-7
2,3,6,7-Tetrachlorobiphenylene
MCBP-2367
N/A
2,3,6,7-Tetrachloro[13C12]biphenylene
TCC
101-20-2
N-(4-chlorophenyl)-N'-(3,4-dichlorophenyl)urea
MTCC
N/A
N-(4-chloro[13C6]phenyl)-N'-(3,4-dichloro[13C6]phenyl)[13C]urea
TCS
3380-34-5
5-Chloro-2-(2,4-dichlorophenoxy)phenol
TCS-M
3380-34-5
5-Chloro-2-(2,4-dichlorophenoxy)phenol
MeTCS
4640-01-1
5-Chloro-2-(2,4-dichlorophenoxy)anisole
MTCS
1365620-36-5
5-Chloro-2-(2,4-dichloro[13C6]phenoxy)[13C6]phenol
MTCS-M
1365620-36-5
5-Chloro-2-(2,4-dichloro[13C6]phenoxy)[13C6]phenol
MMeTCS
N/A
5-Chloro-2-(2,4-dichloro[13C6]phenoxy)[1,2,3,4,5,6-13C6]anisole
6TCS
63709-57-9
2,3-Dichloro-6-(2,4-dichlorophenoxy)phenol(6-Chlorotriclosan)
6MeTCS
N/A
2,3-Dichloro-6-(2,4-dichlorophenoxy)anisole(6-Chloro-methoxytriclosan)
4TCS
3380-44-7
4,5-Dichloro-2-(2,4-dichlorophenoxy)phenol(4-Chlorotriclosan)
4MeTCS
N/A
4,5-Dichloro-2-(2,4-dichlorophenoxy)anisole(4-Chloro-methoxytriclosan)
46TCS
53555-01-4
2,3,4-Trichloro-6-(2,4-dichlorophenoxy)phenol(4,6-Dichlorotriclosan)
46MeTCS
N/A
2,3,4-Trichloro-6-(2,4-dichlorophenoxy)anisole(4,6-Dichloro-methoxytriclosan)
XE-2367-S
118516-13-5
2,3,6,7-Tetrachloroxanthene
T4CPM
27575-78-6
Tris(4-chlorophenyl)methane
T4CPME
3010-80-8
Tris(4-chlorophenyl)methanol
MT4CPM
N/A
Tris(4-chlorophenyl)methane-[13C19]
MT4CPME
N/A
Tris(4-chlorophenyl)methanol-[13C19]
PN-2S
91-58-7
2-Chloronaphthalene
PN-6S
1825-30-5
1,5-Dichloronaphthalene
PN-12S
2198-77-8
2,7-Dichloronaphthalene
PN-13S
50402-52-3
1,2,3-Trichloronaphthalene
PN-27S
20020-02-4
1,2,3,4-Tetrachloronaphthalene
PN-28S
53555-63-8
1,2,3,5-Tetrachloronaphthalene
PN-31S
149864-81-3
1,2,3,8-Tetrachloronaphthalene
PN-36S
67922-22-9
1,2,5,6-Tetrachloronaphthalene
PN-46S
3432-57-3
1,4,5,8-Tetrachloronaphthalene (96%)
PN-48S
34588-40-4
2,3,6,7-Tetrachloronaphthalene
PN-50S
67922-26-3
1,2,3,4,6-Pentachloronaphthalene
PN-52S
53555-65-0
1,2,3,5,7-Pentachloronaphthalene
PN-53S
150224-24-1
1,2,3,5,8-Pentachloronaphthalene
PN-66S
103426-96-6
1,2,3,4,6,7-Hexachloronaphthalene
PN-69S
103426-94-4
1,2,3,5,7,8-Hexachloronaphthalene
PN-72S
103426-92-2
1,2,4,5,7,8-Hexachloronaphthalene
PN-73S
58863-14-2
1,2,3,4,5,6,7-Heptachloronaphthalene
PN-75S
2234-13-1
Octachloronaphthalene
PCN-MXA
M/C
Native PCN Solution/Mixture
PCN-MXC
M/C
Native PCN Solution/Mixture
DPE-0
101-84-8
Diphenyl ether
DPE-3
7005-72-3
4-Chlorodiphenyl ether
DPE-15
2444-89-5
4,4′-Dichlorodiphenyl ether
DPE-28
59039-21-3
2,4,4′-Trichlorodiphenyl ether
DPE-74
61328-45-8
2,4,4′,5-Tetrachlorodiphenyl ether
DPE-77
56348-72-2
3,3′,4,4′-Tetrachlorodiphenyl ether
DPE-99
60123-64-0
2,2′,4,4′,5-Pentachlorodiphenyl ether
DPE-209
31710-30-2
Decachlorodiphenyl ether
MCDE-0
2483735-44-8
[13C12]Diphenyl ether
MCDE-3
N/A
4-Chloro[13C12]diphenyl ether
MCDE-12
N/A
3,4-Dichloro[13C12]diphenyl ether
MCDE-37
N/A
3,4,4′-Trichloro[13C12]diphenyl ether
MCDE-61
N/A
2,3,4,5-Tetrachloro[13C12]diphenyl ether
MCDE-86
1621005-50-2
2,2′,3,4,5-Pentachloro[13C12]diphenyl ether
MCDE-141
N/A
2,2′,3,4,5,5′-Hexachloro[13C12]diphenyl ether
MCDE-180
N/A
2,2′,3,4,4′,5,5′-Heptachloro[13C12]diphenyl ether
8-M-237-CDD
N/A
2,3,7-Trichloro-8-methyldibenzo-p-dioxin
7-M-1234-CDD
N/A
1,2,3,4-Tetrachloro-7-methyldibenzo-p-dioxin
8-M-23-CDF
N/A
2,3-Dichloro-8-methyldibenzofuran
6-M-138-CDF
N/A
1,3,8-Trichloro-6-methyldibenzofuran
78-M-234-CDF
N/A
2,3,4-Trichloro-7,8-dimethyldibenzofuran
8-M-1247-CDF
N/A
1,2,4,7-Tetrachloro-8-methyldibenzofuran
6-M-1248-CDF
N/A
1,2,4,8-Tetrachloro-6-methyldibenzofuran
CBS
M/C
Native Chlorobenzene Solution/Mixture
MCBS
M/C
Mass-Labelled Chlorobenzene Solution/Mixture
MBZ-1235
208461-25-0
1,2,3,5-Tetrachloro[13C6]benzene
MBZ-123456
93952-14-8
13C6-Hexachlorobenzene
CPS
M/C
Native Chlorophenol Solution/Mixture
MCPS
M/C
Mass-Labelled Chlorophenol Solution/Mixture
MCP-25
2483735-42-6
2,5-Dichloro[13C6]phenol
MCP-246
208461-28-3
2,4,6-Trichloro[13C6]phenol
MCP-345
208461-30-7
3,4,5-Trichloro[13C6]phenol
MCP-23456
85380-74-1
Pentachloro[13C6]phenol
MEL
108-78-1
Melamine
CYA
108-80-5
Cyanuric Acid
M3-MEL
1173022-88-2
[13C3]-Melamine
M3-CYA
201996-37-4
[13C3]-Cyanuric Acid
M6-CYA
N/A
[13C3],[13N3]-Cyanuric Acid
BPA
80-05-7
Bisphenol A
BPAF
1478-61-1
Bisphenol AF
BPAP
1571-75-1
Bisphenol AP
BPB
77-40-7
Bisphenol B
BPF
620-92-8
Bisphenol F
BPP
2167-51-3
Bisphenol P
BPS
80-09-1
Bisphenol S
BPZ
843-55-0
Bisphenol Z
MBPA
263261-65-0
13C12-Bisphenol A
TCDT-83
133513-17-4
2,3,7,8-Tetrachlorodibenzothiophene
TCDT-85
134705-49-0
2,4,6,8-Tetrachlorodibenzothiophene
MTCDT-85
N/A
2,4,6,8-Tetrachloro[13C12]dibenzothiophene
CCZ-3
2732-25-4
3-Chloro-9H-carbazole
CCZ-36
5599-71-3
3,6-Dichloro-9H-carbazole
CCZ-1368
58910-96-6
1,3,6,8-Tetrachloro-9H-carbazole
CCZ-2367
697298-02-5
2,3,6,7-Tetrachloro-9H-carbazole
CBCZ-MXB
M/C
Native Halogenated Carbazoles Solution/Mixture
MCCZ-36
N/A
3,6-Dichloro-9H-[13C12]carbazole
MCCZ-1368
N/A
1,3,6,8-Tetrachloro-9H-[13C12]carbazole
MCCZ-MIX-A
M/C
Solution/Mix of Mass-Labelled Chlorinated Carbazoles
BCZ-3
1592-95-6
3-Bromo-9H-carbazole
BCZ-27
136630-39-2
2,7-Dibromo-9H-carbazole
BCZ-36
6825-20-3
3,6-Dibromo-9H-carbazole
BCZ-136
55119-10-3
1,3,6-Tribromo-9H-carbazole
BCZ-1368
55119-09-0
1,3,6,8-Tetrabromo-9H-carbazole
1-B-36-CCZ
100125-05-1
1-Bromo-3,6-dichloro-9H-carbazole
18-B-36-CCZ
100131-03-1
1,8-Dibromo-3,6-dichloro-9H-carbazole
WMS-01
N/A
Reference Lake Sediment for Organic Contaminant Analysis
CARP-2
N/A
Reference Fish Tissue (homogenate) for Organic Contaminant Analysis
DFP-CVS-B10
M/C
CS1/CS2/CS3/CS4/CS5/CS6
DFP-CVS-B1
M/C
Calibration Solutions for PCDD/PCDF/PCBs
DF-CVS-C10
M/C
CS1/CS2/CS3/CS4/CS5/CS6
DF-C10-CS8
M/C
High Level Calibration Solution
PCB-CVS-B10
M/C
CS1/CS2/CS3/CS4/CS5/CS6
PCB-B10-CS8
M/C
High Level Calibration Solution
TPCB-CVS-A
M/C
CSL/CS1/CS2/CS3/CS4/CS5
DFP-LCS-B
M/C
Mass-Labelled PCDDs/PCDFs/DL-PCBs Solution/Mixture
DFP-LCS-B100
M/C
Mass-Labelled PCDDs/PCDFs/DL-PCBs Solution/Mixture
DFP-LCS-B20
M/C
Mass-Labelled PCDDs/PCDFs/DL-PCBs Solution/Mixture
DFP-IS-B10
M/C
Mass-Labelled PCDD and PCB Syringe Spike Solution
DFP-SS-A10
M/C
Mass-Labelled PCDD and PCB Sampling Spike Solution
DF-LCS-B
M/C
Mass-Labelled PCDDs/PCDFs Solution/Mixture
DF-LCS-B100
M/C
Mass-Labelled PCDDs/PCDFs Solution/Mixture
DF-LCS-B20
M/C
Mass-Labelled PCDDs/PCDFs Solution/Mixture
DF-IS-J
M/C
Mass-Labelled PCDDs Syringe Spike Solution
DF-IS-J100
M/C
Mass-Labelled PCDDs Syringe Spike Solution
DF-IS-J20
M/C
Mass-Labelled PCDDs Syringe Spike Solution
DF-SS-A
M/C
Mass-Labelled PCDD Sampling Spike Solution
DF-SS-A100
M/C
Mass-Labelled PCDD Sampling Spike Solution
DF-SS-A20
M/C
Mass-Labelled PCDD Sampling Spike Solution
PCB-LCS-A1
M/C
Mass-Labelled PCBs Solution/Mixture
PCB-LCS-A100
M/C
Mass-Labelled PCBs Solution/Mixture
PCB-LCS-A20
M/C
Mass-Labelled PCBs Solution/Mixture
PCB-IS-C
M/C
Mass-Labelled PCBs Syringe Spike Solution
PCB-IS-C100
M/C
Mass-Labelled PCBs Syringe Spike Solution
PCB-IS-C20
M/C
Mass-Labelled PCBs Syringe Spike Solution
PCB-SS-A
M/C
Mass-Labelled PCB Sampling Spike Solution
PCB-SS-A100
M/C
Mass-Labelled PCB Sampling Spike Solution
PCB-SS-A20
M/C
Mass-Labelled PCB Sampling Spike Solution
TPCB-LCS-A100
M/C
Mass-Labelled PCB Extractions Standard
TPCB-LCS-A20
M/C
Mass-Labelled PCB Extractions Standard
TPCB-LCS-B100
M/C
Mass-Labelled PCB Extractions Standard
TPCB-LCS-B20
M/C
Mass-Labelled PCB Extractions Standard
TPCB-IS-A100
M/C
Mass-Labelled PCB Recovery/Internal Standards
TPCB-IS-A20
M/C
Mass-Labelled PCB Recovery/Internal Standards
TPCB-SS-A100
M/C
Mass-Labelled PCB Sampling/Cleanup Standards
TPCB-SS-A20
M/C
Mass-Labelled PCB Sampling/Cleanup Standards
DFP-ST-C10
M/C
Native PCDDs/PCDFs/DL-PCBs Solution/Mixture
DF-ST-C
M/C
Native PCDD/PCDF Solution/Mixture
DF-ST-C10
M/C
Native PCDDs/PCDFs Solution/Mixture
PCB-ST-C
M/C
Native PCB Solution/Mixture
PCB-ST-C20
M/C
Native DL-PCBs Solution/Mixture
PCB-ST-D
M/C
Native PCB Solution/Mixture
OIL-CVS-B
M/C
CS1/CS2/CS3/CS4/CS5/CS6
MBP-MXP
M/C
Mass-Labelled PCB Internal Standard Solution
BP-MXP
M/C
Native PCB Mixture Solution
BP-PG-MXA
M/C
Native PCB Mixture/Solution
MBP-PG-MXA
M/C
Mass-Labelled PCB Mixture/Solution
br-NMeFOSAA
N/A
N-methylperfluorooctanesulfonamidoacetic acid Isomeric Mixture
br-NEtFOSAA
N/A
N-ethylperfluorooctanesulfonamidoacetic acid Isomeric Mixture
EPA-537PDS-R1
M/C
U.S. EPA Method 537 Native Primary Dilution Standard
EPA-537PDSL-R1
M/C
U.S. EPA Method 537 Native Linear Primary Dilution Standard
PFECHS
335-24-0
Potassium perfluoro-4-ethylcyclohexanesulfonate (isomeric mixture)
MDD-27
N/A
2,7-Dichloro[13C12]dibenzo-p-dioxin
MDD-28
N/A
2,8-Dichloro[13C12]dibenzo-p-dioxin
(+)aHBCD
138257-19-9
(+)-α-1S,2S,5R,6S,9S,10R-Hexabromocyclododecane
(-)aHBCD
678970-15-5
(-)-α-1R,2R,5S,6R,9R,10S-Hexabromocyclododecane
(+)gHBCD
678970-17-7
(+)-γ-1R,2R,5R,6S,9S,10R-Hexabromocyclododecane
(-)gHBCD
169102-57-2
(-)-γ-1S,2S,5S,6R,9R,10S-Hexabromocyclododecane
FBSA-I
30334-69-1
Perfluoro-1-butanesulfonamide
FHxSA-I
41997-13-1
Perfluoro-1-hexanesulfonamide
N-AP-FHxSA
50598-28-2
N-(3-(dimethylaminopropan-1-yl)perfluoro-1-hexanesulfonamide
N-TAmP-FHxSA
38850-51-0
N-[3-(perfluoro-1-hexanesulfonamido)propan-1-yl]-N,N,N-trimethylammonium
N-CMAmP-6:2FOSA
34455-29-3
N-(carboxymethyl)N,N-dimethyl-N-[3-(1H,1H,2H,2H-perfluoro-1-octanesulfonamido)propan-1-yl]ammonium (6:2FTAB or Capstone B)
Ma-DP
N/A
13C10-anti-Dechlorane Plus®
PCN-WD
M/C
PCN Window Defining Solution/Mixture
PCN-HWX
M/C
PCN Major Halowax Congeners Solution/Mixture
PCN-INC
M/C
PCN Major Incineration Congeners Solution/Mixture
PCN-TOX
M/C
PCN Potentially Toxic Congeners Solution/Mixture
OCP-MXA
M/C
Native OC Pesticide Solution/Mixture
MOCP-MXA
M/C
Mass-Labelled OC Pesticide Solution/Mixture
DET-MXA
M/C
Native DDT & Related Compound Solution/Mixture
MDET-MXA
M/C
Mass-Labelled DDT & Related Compound Solution/Mixture
HCH-MXA
M/C
Native HCH Solution/Mixture
MHCH-MXA
M/C
Mass-Labelled HCH Solution/Mixture
WMF-02
N/A
Reference "Freeze-Dried" Fish Tissue (Naturally Fortified Salmon)
WMF-03
N/A
Reference "Freeze-Dried" Fish Tissue (Low Level Salmon)
WMF-EX
N/A
Reference Fish Tissue Extract (Isooctane/20% Salmon Oil)
PFAC30PAR
M/C
Native PFAS Precision and Recovery Standard Solution
PF4OPeA
377-73-1
Perfluoro-4-oxapentanoic acid (PFMPA)
PF5OHxA
863090-89-5
Perfluoro-5-oxahexanoic acid (PFMBA)
3,6-OPFHpA
151772-58-6
Perfluoro-3,6-dioxaheptanoic acid (NFDHA)
PFEESA
117205-07-9
Potassium perfluoro(2-ethoxyethane)sulfonate
FDSA-I
4262-70-8
Perfluoro-1-decanesulfonamide
N-MeFBSA-M
68298-12-4
N-methylperfluoro-1-butanesulfonamide
axCl11DP
1826842-25-4
exo-anti-Cl11-Dechlorane Plus
axxCl10DP
2305587-45-3
exo-exo-anti-Cl10-Dechlorane Plus
3tBPDPP
N/A
3-tert-Butylphenyl diphenyl phosphate
T3tBPP
N/A
Tris(3-tert-butylphenyl) phosphate
B3tBPPP
N/A
Bis(3-tert-butylphenyl) phenyl phosphate
T24DtBPP
95906-11-9
Tris(2,4-di-tert-butylphenyl) phosphate
3IPPDPP
69515-46-4
3-Isopropylphenyl diphenyl phosphate
B3IPPPP
69500-30-7
Bis(3-isopropylphenyl) phenyl phosphate
5:3FTB
171184-14-8
2-[(4,4,5,5,6,6,7,7,8,8,8-Undecafluorooctyl)dimethylammonio]acetate
5:1:2FTB
171184-02-4
2-[(3,4,4,5,5,6,6,7,7,8,8,8-Dodecafluorooctyl)dimethylammonio]acetate
EPA-533PAR
M/C
U.S. EPA Method 533 Native Analyte Primary Dilution Standard (PDS)
EPA-533ES
M/C
U.S. EPA Method 533 Isotope Dilution Standard PDS
EPA-533IS
M/C
U.S. EPA Method 533 Isotope Performance Standard PDS
PFAC-MXF
M/C
Native Replacement PFAS Solution/Mixture
PFAC-MXG
M/C
Native Perfluoroether-Carboxylic Acids and -Sulfonate Solution/Mixture
L-PFUdS
441296-91-9 (anion)
Sodium perfluoro-1-undecanesulfonate
L-PFTrDS
174675-49-1
Sodium perfluoro-1-tridecanesulfonate
EU-5813-NSS
M/C
5813/20 Native PFAS Solution/Mixture
ISO 21675-NSS
M/C
ISO 21675:2019 Native Stock Solution
ISO 21675-LSS
M/C
ISO 21675:2019 Labelled Stock Solution
MPFAC-HIF-ES
M/C
Mass-Labelled PFAS Extraction Standard Solution/Mixture for U.S. EPA Method 1633
MPFAC-HIF-IS
M/C
Mass-Labelled PFAS Injection Standard Solution/Mixture for U.S. EPA Method 1633
PFAC-MXH
M/C
Native PFAS Solution/Mixture
PFAC-MXI
M/C
Native N-Me/EtFOSA & N-Me/EtFOSE Solution/Mixture
PFAC-MXJ
M/C
Native X:3 Fluorotelomer Carboxylic Acid Solution/Mixture
16130CVS
M/C
Alternative Method 16130 Calibration Kit
16130CSL
M/C
Extended Calibration/Low Level Solution
16130CS05
M/C
Extended Calibration/Low Level Solution ((CS1)/2)
MD5CWDS
M/C
PCDD Window Defining Mixture for DB5/BP5/HP2/Rtx-5/SPB-5
MF5CWDS
M/C
PCDF Window Defining Mixture for DB5/BP5/HP2/Rtx-5/SPB-5
DF-14678-S
83704-35-2
1,4,6,7,8-Pentachlorodibenzofuran (or 2,3,4,6,9)
MDD-1289
N/A
1,2,8,9-Tetrachloro[13C12]dibenzo-p-dioxin
MDD-124679
N/A
1,2,4,6,7,9-Hexachloro[13C12]dibenzo-p-dioxin
MDF-12389
N/A
1,2,3,8,9-Pentachloro[13C12]dibenzofuran
MDF-123489
N/A
1,2,3,4,8,9-Hexachloro[13C12]dibenzofuran
FHpSA-I
82765-77-3
Perfluoro-1-heptanesulfonamide
N-MeFBSE-M
34454-97-2
2-(N-methylperfluoro-1-butanesulfonamido)ethanol
PeCB
608-93-5
Pentachlorobenzene
HxCB
118-74-1
Hexachlorobenzene
aHCH
319-84-6
alpha-1,2,3,4,5,6-Hexachlorocyclohexane
bHCH
319-85-7
beta-1,2,3,4,5,6-Hexachlorocyclohexane
gHCH
58-89-9
gamma-1,2,3,4,5,6-Hexachlorocyclohexane
dHCH
319-86-8
delta-1,2,3,4,5,6-Hexachlorocyclohexane
24P-DMDT
30667-99-3
o,p'-Methoxychlor
44P-DMDT
72-43-5
p,p'-Methoxychlor
24P-DDD
53-19-0
1,1-Dichloro-2-(2-chlorophenyl)-2-(4-chlorophenyl)ethane
44P-DDD
72-54-8
1,1-Dichloro-2,2-bis(4-chlorophenyl)ethane
24P-DDE
3424-82-6
1,1-Dichloro-2-(2-chlorophenyl)-2-(4-chlorophenyl)ethene
44P-DDE
72-55-9
1,1-Dichloro-2,2-bis(4-chlorophenyl)ethene
24P-DDT
789-02-6
1,1,1-Trichloro-2-(2-chlorophenyl)-2-(4-chlorophenyl)ethane
44P-DDT
50-29-3
1,1,1-Trichloro-2,2-bis(4-chlorophenyl)ethane
HxChlor
3734-48-3
Chlordene
1H-HxChlor
2597-11-7
1-Hydroxychlordene
HpChlor
76-44-8
Heptachlor
HpChlor-nEp
28044-83-9
Heptachlor-endo-epoxide (isomer A)
HpChlor-xEp
1024-57-3
Heptachlor-exo-epoxide (isomer B)
cChlorD
5103-71-9
cis-Chlordane (alpha)
tChlorD
5103-74-2
trans-Chlordane (gamma)
OxyChlorD
27304-13-8
OxyChlordane
cNChlor
5103-73-1
cis-Nonachlor
tNChlor
39765-80-5
trans-Nonachlor
ALD
309-00-2
Aldrin
ISOD
465-73-6
Isodrin
DELD
60-57-1
Dieldrin
END
72-20-8
Endrin
END-Ald
7421-93-4
Endrin Aldehyde
END-Ket
53494-70-5
Endrin Ketone
KEP
143-50-0
Kepone
MRX
2385-85-5
Mirex
aENDOS
959-98-8
Endosulfan I (alpha)
bENDOS
33213-65-9
Endosulfan II (beta)
ENDOS-S
1031-07-8
Endosulfan Sulfate
MPeCB
2483735-54-0
Pentachloro[13C6]benzene
MHxCB
93952-14-8
Hexachloro[13C6]benzene
MaHCH
222966-66-7
alpha-1,2,3,4,5,6-Hexachloro[13C6]cyclohexane
MbHCH
222966-68-9
beta-1,2,3,4,5,6-Hexachloro[13C6]cyclohexane
MgHCH
104215-85-2
gamma-1,2,3,4,5,6-Hexachloro[13C6]cyclohexane
MdHCH
N/A
delta-1,2,3,4,5,6-Hexachloro[13C6]cyclohexane
M44P-DMDT
2483735-96-0
p,p'-[13C12]Methoxychlor
M24P-DDD
2483736-36-1
1,1-Dichloro-2-[2-chloro[13C6]phenyl]-2-[4-chloro[13C6]phenyl]ethane
M44P-DDD
1571957-95-3
1,1-Dichloro-2,2-bis[4-chloro[13C6]phenyl]ethane
M24P-DDE
2483735-97-1
1,1-Dichloro-2-[2-chloro[13C6]phenyl]-2-[4-chloro[13C6]phenyl]ethene
M44P-DDE
201612-50-2
1,1-Dichloro-2,2-bis[4-chloro[13C6]phenyl]ethene
M24P-DDT
1396995-26-8
1,1,1-Trichloro-2-[2-chloro[13C6]phenyl]-2-[4-chloro[13C6]phenyl]ethane
M44P-DDT
104215-84-1
1,1,1-Trichloro-2,2-bis[4-chloro[13C6]phenyl]ethane
MHxChlor
N/A
[13C10]Chlordene
MHpChlor
N/A
[13C10]Heptachlor
McChlorD
475275-01-5
cis-[13C10]Chlordane (alpha)
MtChlorD
1262969-05-0
trans-[13C10]Chlordane (gamma)
McNChlor
2484171-06-2
cis-[13C10]Nonachlor
MALD
475274-95-4
[13C12]Aldrin
MISOD
475274-98-7
[13C12]Isodrin
MDELD
475274-96-5
[13C12]Dieldrin
MEND
475274-99-8
[13C12]Endrin
MKEP
2483736-05-4
[13C10]Kepone
MMRX
2483736-04-3
[13C10]Mirex
PCN-CVS-A
M/C
PCN-CVS-A Calibration Kit
PCN-LCS-A
M/C
PCN Extraction Standard Solution
PCN-ISS-A
M/C
PCN Injection Standard Solution
PCN-SS-A
M/C
PCN Sampling Standard Solution
PCN-STK-A
M/C
PCN Native Stock Solution
PN-1S
90-13-1
1-Chloronaphthalene
PN-4S
2198-75-6
1,3-Dichloronaphthalene
PN-5S
1825-31-6
1,4-Dichloronaphthalene
PN-9S
2050-74-0
1,8-Dichloronaphthalene
PN-17S
55720-34-8
1,2,7-Trichloronaphthalene
PN-18S
55720-35-9
1,2,8-Trichloronaphthalene
PN-19S
51570-43-5
1,3,5-Trichloronaphthalene
PN-20S
55720-36-0
1,3,6-Trichloronaphthalene
PN-21S
55720-37-1
1,3,7-Trichloronaphthalene
PN-23S
2437-55-0
1,4,5-Trichloronaphthalene
PN-24S
2737-54-9
1,4,6-Trichloronaphthalene
PN-33S
51570-45-7
1,2,4,6-Tetrachloronaphthalene
PN-34S
67922-21-8
1,2,4,7-Tetrachloronaphthalene
PN-35S
6529-87-9
1,2,4,8-Tetrachloronaphthalene
PN-37S
67922-23-0
1,2,5,7-Tetrachloronaphthalene
PN-40S
67922-24-1
1,2,6,8-Tetrachloronaphthalene
PN-41S
149864-82-4
1,2,7,8-Tetrachloronaphthalene
PN-42S
53555-64-9
1,3,5,7-Tetrachloronaphthalene
PN-54S
150224-16-1
1,2,3,6,7-Pentachloronaphthalene
PN-56S
150205-21-3
1,2,3,7,8-Pentachloronaphthalene
PN-57S
150224-20-7
1,2,4,5,6-Pentachloronaphthalene
PN-59S
150224-25-2
1,2,4,5,8-Pentachloronaphthalene
PN-63S
58877-88-6
1,2,3,4,5,6-Hexachloronaphthalene
PN-68S
103426-95-5
1,2,3,5,6,8-Hexachloronaphthalene
PN-70S
17062-87-2
1,2,3,6,7,8-Hexachloronaphthalene
PN-74S
58863-15-3
1,2,3,4,5,6,8-Heptachloronaphthalene
MPN-1
N/A
1-Chloro[13C10]naphthalene
MPN-5
N/A
1,4-Dichloro[13C10]naphthalene
MPN-23
N/A
1,4,5-Trichloro[13C10]naphthalene
MPN-24
N/A
1,4,6-Trichloro[13C10]naphthalene
MPN-48
N/A
2,3,6,7-Tetrachloro[13C10]naphthalene
MPN-54
N/A
1,2,3,6,7-Pentachloro[13C10]naphthalene
MPN-56
N/A
1,2,3,7,8-Pentachloro[13C10]naphthalene
MPN-59
N/A
1,2,4,5,8-Pentachloro[13C10]naphthalene
MPN-67
219526-47-3
1,2,3,5,6,7-Hexachloro[13C10]naphthalene
MPN-70
N/A
1,2,3,6,7,8-Hexachloro[13C10]naphthalene
MPN-72
N/A
1,2,4,5,7,8-Hexachloro[13C10]naphthalene
MPN-73
219526-49-5
1,2,3,4,5,6,7-Heptachloro[13C10]naphthalene
MPN-74
N/A
1,2,3,4,5,6,8-Heptachloro[13C10]naphthalene
MPN-75
219526-50-8
Octachloro[13C10]naphthalene
MtNChlor
1262969-06-1
trans-[13C10]Nonachlor
MHpChlor-xEp
2483736-00-9
[13C10]Heptachlor-exo-epoxide (isomer B)
MOxyChlorD
2483735-99-3
[13C10]Oxychlordane
MaENDOS
2483736-15-6
[13C9]Endosulfan I (alpha)
MbENDOS
2484171-16-4
[13C9]Endosulfan II (beta)
MENDOS-S
N/A
[13C9]Endosulfan Sulfate
FPeSA-I
82765-76-2
Perfluoro-1-pentanesulfonamide
N-EtFBSA-M
40630-67-9
N-Ethylperfluoro-1-butanesulfonamide
N-EtFBSE-M
34449-89-3
2-(N-Ethylperfluoro-1-butanesulfonamido)ethanol
br-FOSA
M/C
Perfluorooctanesulfonamide isomeric mixture
br-NMeFOSA
M/C
N-Methylperfluorooctanesulfonamide isomeric mixture
br-NEtFOSA
M/C
N-Ethylperfluorooctanesulfonamide isomeric mixture
br-NMeFOSE
M/C
2-(N-Methylperfluorooctanesulfonamido)ethanol isomeric mixture
br-NEtFOSE
M/C
2-(N-Ethylperfluorooctanesulfonamido)ethanol isomeric mixture
br-PFOA
M/C
Perfluorooctanoic acid isomeric mixture
br-PFNA
M/C
Perfluorononanoic acid isomeric mixture
PFMeS
2926-30-9
Sodium trifluoromethanesulfonate
PFEtS
2923-21-9
Sodium perfluoroethanesulfonate
TFA
76-05-1
Trifluoroacetic acid
PFPrA
422-64-0
Perfluoropropanoic acid
EPA-533APDS
M/C
EPA Method 533 Native Analyte Primary Dilution Standard (expanded br/linear mixture)
EPA-537APDS
M/C
EPA Method 537.1 Native Analyte Primary Dilution Standard (expanded br/linear mixture)
EPA-8327STK
M/C
EPA Method 8327 Native PFAS Precision and Recovery Standard Stock
EPA-1633STK
M/C
EPA Method 1633 Native PFAS Stock Solution/Mixture